Regardless of where interested parties look or the industry experts they speak with, the minimal startup costs combined with the easy approachability will always be two of the biggest perks afforded by cam modeling. That's not to say that the venture can't become costly or extremely technical.
There will be contracts and additional research, but it's nothing compared to what regular employment ventures require. Nearly any applicant, skilled or unskilled, can start working and earning money in a single day. As appealing as that sounds, it is not necessarily a good thing.
Keeping The Personal, Personal
The sad truth is, most viewers probably won't even bother reading this section because it seems so abundantly clear. Some might even get discouraged enough to the point of hitting the back buttons on their browsers. That would be highly inadvisable. Not only that but skipping this section could be the first crucial mistake.
Sure, most adult models know enough to not just randomly give their personal information out online to strangers. Most will end up revealing the information without even realizing it and that is much worse.
PINAY porn entertainers who choose to stream under hosts will be required to create profiles. These profiles can be as detailed or scant, depending on the entertainer's personal preference.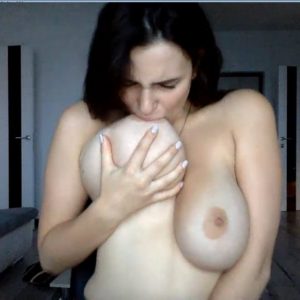 There is also likely an option in there for who and how access to the information is granted. Models should always make sure this information isn't available without their explicit approval.
That's not the only risk, as misplaced bills, openly visible letters, photos, or even license plate tags could be enough for the most perceptive schemers to uncover physical locations
Be Aware Of The Exploration Of Content
Besides the risk of inadvertently exposing personal information, it would be the loss of content that is the next biggest risk. By this point, most that plan on going fully nude will have already accepted the fact that some they know may see them.
Even with that being the case, there are ways to remain anomalous. In addition, there are likely no laws that say models must go fully nude. Don't be afraid to say no when not comfortable!
Anytime sexual acts are performed online, there is the potential for stolen content. Software programs have evolved to point of capturing videos and images without altering the participating parties.
Even more troubling are the capabilities of facial software programs that can design faces out of thin air. To put it plainly, it can become nearly impossible for models to claim ownership of the content. The security to deter these very acts are one of the many benefits of choosing to stream with a big-name hosting site.
Familiarization With The Tools Of The Trade
Although it doesn't require much of a technical understanding to be successful as a cam model, knowing more will only prove beneficial. Just as handymen benefit from confidently wielding tape measures and other utensils, cam models will benefit from learning more about webcams, webcam software, speakers, lighting effects, audio technologies, and Internet connections.
It will only prove useful. Believe it or not, as with granting access to personal profiles, it could be the simple settings that lead to a model's ultimate downfall. Even factory-installed webcams offer users access to a multitude of personal settings. Experimenting with these settings can affect everything from quality to speed, movement, and lighting of the cam.
More importantly, the access settings. Most cams come factory set so that outside parties can't control them without authorization from the hosting computer. However, an accidental click on the wrong pop-up ad can alter those settings, granting permission for external control of the cam.
They won't be able to just make the cam operative and inoperative at times of their choosing, but they'll be able to rotate it, telecast it, and record it. It would be wise to keep a close eye on these security settings regularly.