Let's talk about Ewa Sonnet retirement. BoobsRealm will get a second name for promotional purposes. Meet Colombian Dasani Delgado and her big naturals.
Ewa Sonnet has been around for 19 years. I remember Ewa was the girl who hooked me into Big boobs in the internet back in 2003. I was a fan of pale blondes, but Ewa was a wonder of the world for me. So Ewa started at busty.pl way before some of the current busty girls we see now were just born. Ewa Sonnet still looks great for her age compared to other of her contemporaneous. Ines Cudna, who was her frenemy on the Polish site also looks amazing. However, Ewa seems to be turning the page in a year or two. Some fans have noted she has aged, which is obvious. Ewa is still up and has shot content to provide to her fans for the coming months. On the other hand, some fans think maybe it will be time for Ewa to say her farewell. What do you think? Should Ewa remain active in topless for the years to come? Or interest has just gone away? And no,  she will not show her spreading pussy or do hardcore. Ewa has a life outside her website and has kids now. She is making money out of the content she has shot and her loyal fans.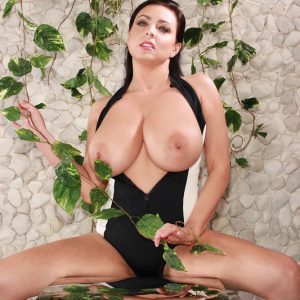 BoobsRealm has been successful in the past 10 years with huge handicap. I think I have told the story, but I will summarize it here.  When I started promoting BoobsRealm I did in forums. One of those was Freeones, the largest and most visited adult forum. A post promoting Naughtyboy video got Boobsrealm banned. The forum brought a few thousands of visitors per day, which translated to sales of memberships on adult sites. Nowaways there are more users. BoobsRealm will continue being Boobsrealm, but will use the BigBoobsGlamour name for promotion of the onlyfans, which is allowed. So when you see the  BigBoobsGlamour link, it is just to reach a larger audience.
40% OFF
Recession Discount!
Best boobs in the world. Weekly +10minute vids and boob grab and HC PPVhttps://t.co/59uiJUYUSD pic.twitter.com/j0tRjE3COs

— BoobsRealm.com & loyalfans.com/boobsrealm_com (@BoobsRealm) June 17, 2022
Meet Colombia Dasani Delgado. A naturally busty Colombian who is showing her huge tits on the internet. Take a look below.
🤓 🥰 💦 pic.twitter.com/nXb0iKJCEN

— DasaniDelgado (@DelgadoDasani) June 19, 2022
Link in bio 🍉🍉💦💦 pic.twitter.com/Eu1K2YsgZD

— DasaniDelgado (@DelgadoDasani) January 25, 2022