British glamour model Lycia Sharyl is a beautiful blonde with a stunning model who recently  launched her official site LyciaSharyl.com. She has made the rounds online after claiming that veteran photographer Darren MacCormek tried to make sexual advances, which freaked her out and have been the breaking point to deciding not to shoot with other photographers except for her own site. Let's read the exclusive interview to get to know more about busty Lycia Sharyl and herunfortunate experience with shady photographers.
For those who do not know you, when did you start modelling?
I started glamour modelling in February 2018.
What was the reaction of your friends and family when start posing nude?
They don't mind they support me 100% and are proud of me turning a negative into a
positive.
What is your bra size? When did you breast start to grow? How was it
back then?
I am a 32G, My breasts started growing at the age of 12, it wasn't great back then
as they come out of nowhere and I used to get bullied for my boobs, making out I
stuffed my bra with tissue, which pushed me to turn a negative into a positive and
started modelling.
You just posted online the incident with the Australian Photographer
from Dazglam. What made you feel it was the time to post it? It was the
second time working with him. Didn't you notice something the first time?
Once I had my money I was owed in my bank that's when I decided to post what
happened as I would hate for it to happen to any other models and it has been
confirmed i'm not the only model who has had bad experience with Dazglam once the
model has been un-banned from facebook I will then know what her experience with him
was. The first time there was only one problem which was him sunbathing naked but I
have heard he does it to all models when he flies them too Australia. But I had words
with him and luckily he never did it again so I thought my second trip would have been
fine.
I would say it is ok to ask, but not ok to push. Do you think that
let's say if he would have looked like Liam Hemsworth or Bradly Cooper it
would have been less akward? What action do you think was unnacceptable
regardless of how the guy looks?
I don't even think its okay to ask at the end of the day if the model isn't showing
signs she is interested, just stay professional. I don't think any photographer
whether they have looks or not should do what he did while I was across the world and
couldn't do anything about it. A model is there to do her job which is modelling in
front of a camera, not to be hit on and get woken up at 6 am asking if he could
pleasure you.
You mentioned you had worse before, without naming names, unless you
wanna share them, can you tell some of the other stories? Some actually
got to have sex?
My first bad experience was me getting sexually assaulted which has ruined my life
and has caused me to have mental health problems such as PTSD, depression and
anxiety. Which nearly made me retire back then, but I didn't let the scum win. My
second bad experience was a photographer known as Infinite Curves who asked to pay
me extra to feel my boobs, but he's got away with it as purple port did nothing and
unfortunately models are still shooting with him as I heard from a model friend of
mine that he kept hinting about feeling her boobs. I have also gone to a few shoots
where they asked if I would be happy doing higher levels with the photographer for
non publication, which is not okay and very unprofessional I'm a professional model
not a escort not a porn star and these pervs get it mixed so many times.
Do you think that more often than not nude models are more exposed to
creepy photographers who might just learn to use a camera to get the
chance to get laid?
To be honest i think they learn their way around a camera and try it on with the
models. Whether the model is nude or clothed it doesn't give them permission to try
it on with the models.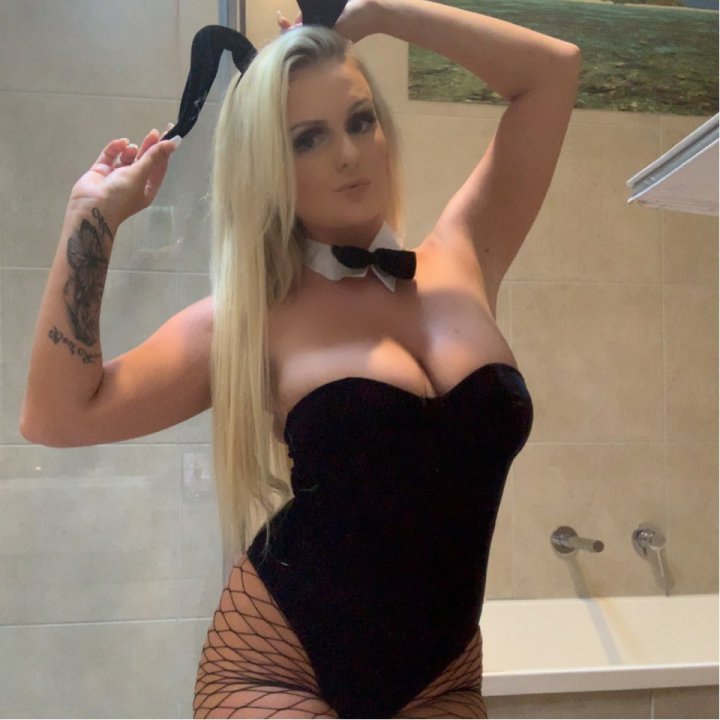 You stated you were retiring, but you recently launched your own site
with collaboration with GlamourTeaJames. WOuld you still shoot for your
site?
Of course I will still be shooting for Lyciasharyl.com that site isn't going no
where I have over 2 years content already and I am also going to South Africa with
James, my mum and his wife to shoot more content for my website and also shoot my
2020 calendars out there which will be a choice of a normal calendar and a totally
naked calendar.
Darren MacCormeck messaged another model saying you were unstable.
While this could be to save his ass, was there any verbally or physical
exchange that he could use to back his claim?
Yeah he tried the whole i'm unstable crap because of what recently happened to me to
try and cover his ass but luckily I have the voice notes of stuff he has said to me
while I was out there to back my story up. There was no verbal or physical exchange
so he has nothing to back his claim other than his deluded words.
You and your friend Elle Faye are retiring. Do you think that topless
and nude modeling is not what it used to be and there is not much money to
be made, unless some girls do some "extras"?
Yeah the glamour industry is not the same as it used to be. Less work out there for
us models and less glamour magazines which used to be a hit. Unfortunately, I came
into the industry too late, and amateur photographers on purple port are never happy
to pay my rates because its to pricey but you pay for the quality you get in models.
Was there any model you would have loved to do a photoshoot with?
I am planning of shooting with Kim Graham for Lyciasharyl.com as she is retiring too
which I don't blame her. I would also love to shoot with Beth Lilly as she is
stunning and has a great figure.
Note from Boobsrealm: I agree, it is sad that Kim Graam retires too, but as far as I know it has to do with personal issues. And shooting with Beth would be a home run!
Lycia and Elle Faye for LyciaSharyl.com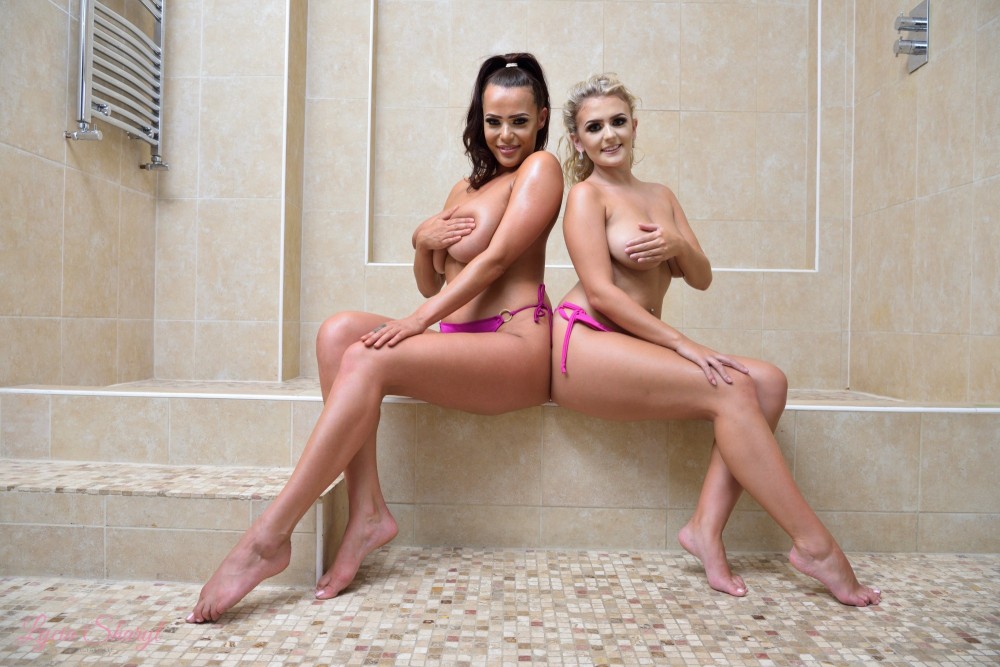 What are your plans for the future outside modeling? short-term and
long-term?
I have no idea as of yet obviously I will happily still shoot for those
professionals I have worked with before such as Page 3, only all sites, down blouse
loving and others I have had no problem with. Also find a full time job that I am
passionate about I have an idea of what I want to do but I need to look into it as
not sure I could do it due to having my body out all over the net. I also have a
live streaming job which I get paid for so I will still be doing that which is bigo
live.
Would you consider doing webcam? Which is basically modeling from your
own room?
I already am on webcam which is glamour stars live but I only keep to nude levels so
i'm not very popular on there hence why I hardly do it.
Changing topics, if you could use a word or a phrase to describe
yourself, what would you say?
She's not only just a pretty face she's bubbly, witty and has a heart of gold.
What are your favorites:
– Food: Pizza, Pasta and fillet steak.
– Movie or tv show: love island.
-Music: old skool r&b.
-Sport and team: don't follow sport.
– Sex position: doggy.
– Vacation destination: Maldives has been done next Thailand.
What is the first word that comes to your mind:
– Money: Makes the world go round.
– Sex: Passionate sex is the best
– Modeling: seen some beautiful places while in the industry
– Happiness: loving yourself
– Family: means the world to me
– Porn: not interested
– Power: not letting scum bags, trolls and haters win
Is there any message you would like to share with the fans?
Thank you to all those fans that have supported and put earnings in my pocket from
only fans and lyciasharyl.com and also custom made photosets/videos. You all mean
the world to me and don't forget Lyciasharyl.com has the best of the best content of
myself so get subscribing to show your support.