There is no doubt, the coronavirus pandemic has taken its toll on the global economy. As the COVID-19 cases continue to increase, government officials across the globe are calling for more shutdowns. Part- and full-time workers fear the next step is unemployment. Statistics show more than 23 million people are unemployed in the United States alone. And, this is not to mention the fear of uncontrollable inflation.
Even with the coronavirus looming overhead, there is no need to give up completely. You should continue as usual without going financially overboard. Fortunately, there are plenty of available activities you and your partner can participate in. And, the best part? These activities are affordable, even better, some are free. A list of affordable activities specifically for couples is listed in the content provided below.
Visit A Park
Most US cities, states, towns, and municipalities have a park or two. While some of these may be too small to offer much physical activity, they may have a large oak tree, bench, small creek, or other enticing feature. You would be surprised by how many people seek refuge in parks. Whether you are trying to occupy your time or just need something to keep your mind busy, public parks are the solution.
Now, as far as a date, there is nothing wrong with visiting a state park. Nearly all state parks have a campground, picnic area, playground, and walking path. They may also have walking and/or biking trails, non-guided historical tours, boat docks, underground pools, beaches, tennis courts, and kayak rentals. Most park activities provided by the state or city offer free admission.
You and your partner are guaranteed to have a fun-filled day at a state park.
Take A Sightseeing Tour
If you and your partner consider yourselves history buffs, a sightseeing tour may be exactly what you need during these trying times. The greatest quality of sightseeing tours is affordability. You can choose from two options – at-your-own pace tour and guided tour – with the latter offering the most benefits.
When you take a guided sightseeing tour, a guide will lead you through the targeted area while giving an overview.  Unfortunately, this is not available through at-your-own pace sightseeing tours. However, most cities and towns offer free informational pamphlets to visitors. These visual aids will give you some idea of why a specific district, region, or other area is considered historical.
Create A Makeshift Cinema In Your Bedroom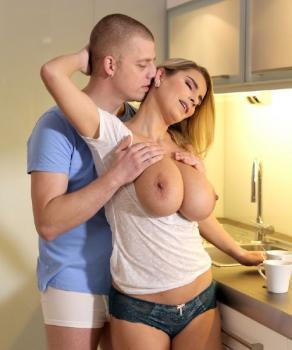 Due to COVID-19 restrictions, America's movie industry has come to a complete halt. All chain and mom-and-pop cinemas are shuttered with no idea when they will reopen. This is very unfortunate, especially for film critics and fans. Well, do not fret, you can still watch movies, but not in a brick-and-mortar cinema.
If you want to watch a movie and achieve the same experience offered by a land-based cinema, you can create a replication right in your home. Yes, it is possible to create a movie scene so you and your partner can watch hot mobile sex videos. If you want things to be a little classier, you can opt for a romance or comedy film. Throw in some popcorn and snacks and that will be all she wrote.
While America's film industry is at a standstill, there is no need for you to stop watching movies. In fact, the endless online streaming services have endless options dating back to the 1900s.
Enjoy The Outdoors
Being in isolation can take its toll on your mental capacity. Over time, you will find yourself feeling weary, tired, depressed, and hopeless. The best way to deal with the coronavirus pandemic is to be optimistic. There is no way it can last forever. You and your partner can escape it all by spending time in the outdoors.