Tonight/tomorrow morning, depending where you are Goddess Arianna's First Anal will be released on BoobsRealm Onlyfans. The petite and super busty Fansly sensation decided to offer Boobsrealm her First Anal.
The Goddess Arianna's First Anal is also a milestone for BoobsRealm, as it is the first b/g. BoobsRealm already had pussy licking videos with Katie Savannah and a BJ with Lana Blanc, but I would say this was the first "official" b/g.
It is interesting to note that this was the first video we shot during the whole shoot. Yes, you will get manhandling and pussy licking in the future, but the First Anal video is something special. Do not get used to watch a lot of hardcore on Boobsrealm. The idea is to keep these special. Yes Katya P will do some tricks in the coming months -including her first anal ever- and we will have a non-busty invitee for some fun.
This is Goddess Arianna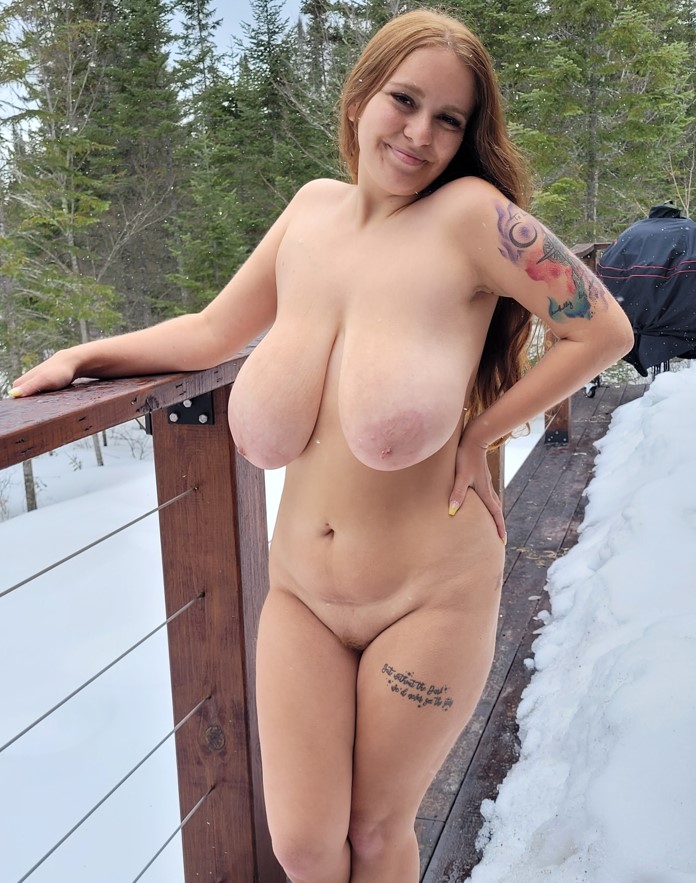 Goddess Arianna took the dick with a smile on her face. We start on the couch and then we move to standing doggy anal. At the end of the video I show to the camera her ass gape with pride.
I want everyone to watch the video and also stay subscribed because another surprise you did not see coming is going to be out on PPV next month… trust me… it is better than what everybody asked for.
The PPV video is between 11 and 13 minutes. The cost is $25, which is way lower than what many creators charge for 5 minute solo videos or photos. This is whay I offer 100 subsciptions at 45% OFF. It is First come, first serve. Wacth Goddess Arianna's anal defloration on PPV.
Tomorrow the first ever b/g on BoobsRealm. Goddess Arianna's FIRST ANAL on PPVhttps://t.co/59uiJUYUSD pic.twitter.com/UQ7c9CCJHB

— BoobsRealm.com & loyalfans.com/boobsrealm_com (@BoobsRealm) May 14, 2022