It's 2019, and we have a multitude of different avenues to communicate with a romantic partner. FaceTime, Snapchat, and Instagram are all options to satisfy a lonely and wanting heart. However, even with all of these modern, new age choices, they still can't quite capture the creative erotica of an old-fashioned sexy phone call. You may think phone sex is corny and out of touch with modern society. Contrary to this notion, it's actually one of the best ways to activate your creative sexual being. If you're struggling with how to get started, heed these five tips.
Choose your environment wisely
There are so many possibilities to use your imagination when practicing phone sex. One of the primary influences on your mind is the environment you choose when making the phone call. If you're calling your lover, the bedroom would be an obvious first choice. It's where you are most likely to associate with intimacy between yourself and your lover. Don't be afraid to think outside of the box, however. Anywhere, within reason, can serve as a suitable spot to talk dirty. Think about what turns you on. Maybe it's a memory of the park where you shared your first date. Or maybe it's somewhere you've always wanted to get frisky. Somewhere daring, like your workplace bathroom, or in a public spot where the possibility of being found out makes the interaction that much more intriguing. Wherever you choose, make sure it's a spot that can contribute to the overall experience. However, remember to be respectful. It might not be the best idea to have this type of conversation on the morning bus ride to work, for example.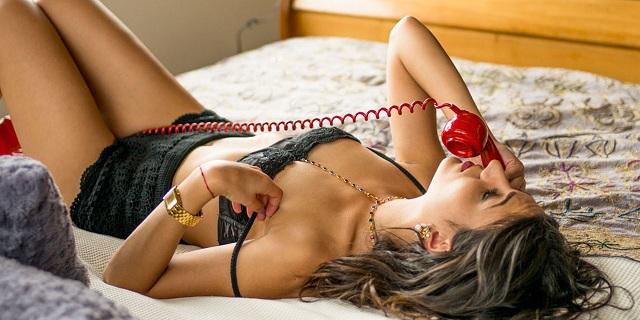 Get in the mood
"I highly suggest that prior to making the phone call, to make sure you're already turned on and in the mood for sex. Do whatever works for you, whether it's watching an erotic video or just thinking about your loved one who you're about to engage with," Morgan Jean the Phone Sex Queen tells BoobsRealm. "This is essential so that way when you initiate the call, it immediately begins with foreplay and erotic speak."
Why not send a text beforehand with a tease or a sexy photo to make sure your partner picks up the phone and is in the right mood? Have a shot of alcohol or a couple of beers beforehand if it helps to loosen you up. It needs to be clear before the call starts that it is meant entirely for sexual pleasure. You don't want to answer the call and begin with complaining about the drama of your day at work and then have to make the awkward transition into erotic speak. It needs to be something immediately established from the get-go.
Find your voice
Part of the intrigue of phone sex is you have nothing visual to work with sexually. Therefore, it is of the utmost importance that you find a suitable, sexy voice to use during the conversation. Again, this is easier if you are speaking to someone who you're in a relationship with, as you can just summon whatever voice you would normally use in person during a sexual escapade. You can also choose to find a new voice. That is part of the appeal of intercourse over the phone. You can become a new version of yourself that you may be too shy to perform in person. You can become a character from one of your favorite films. The possibilities are limited only by the extent of your imagination. Maybe you've always had a secret sexual alter ego that's ready to see the light of day. Whatever voice you choose, just make sure it's interesting and not monotonous. There's nothing sexy about listening to someone speak as though they are delivering a lecture in front of a classroom. You'll also quickly find, however, that you have to speak much more and use descriptive language. Which leads us to our next tip.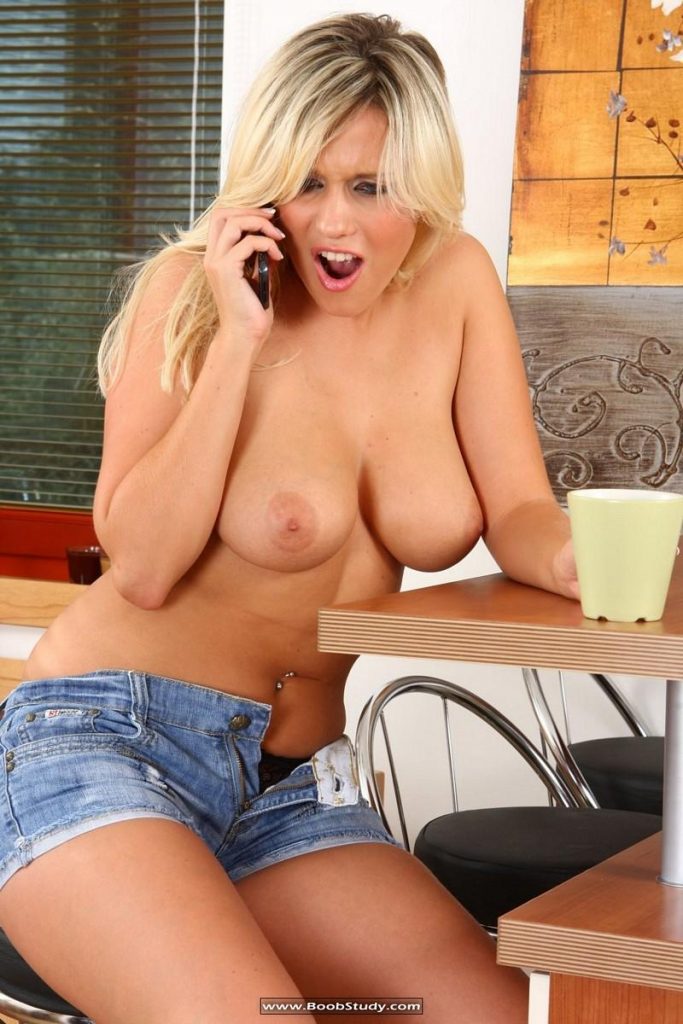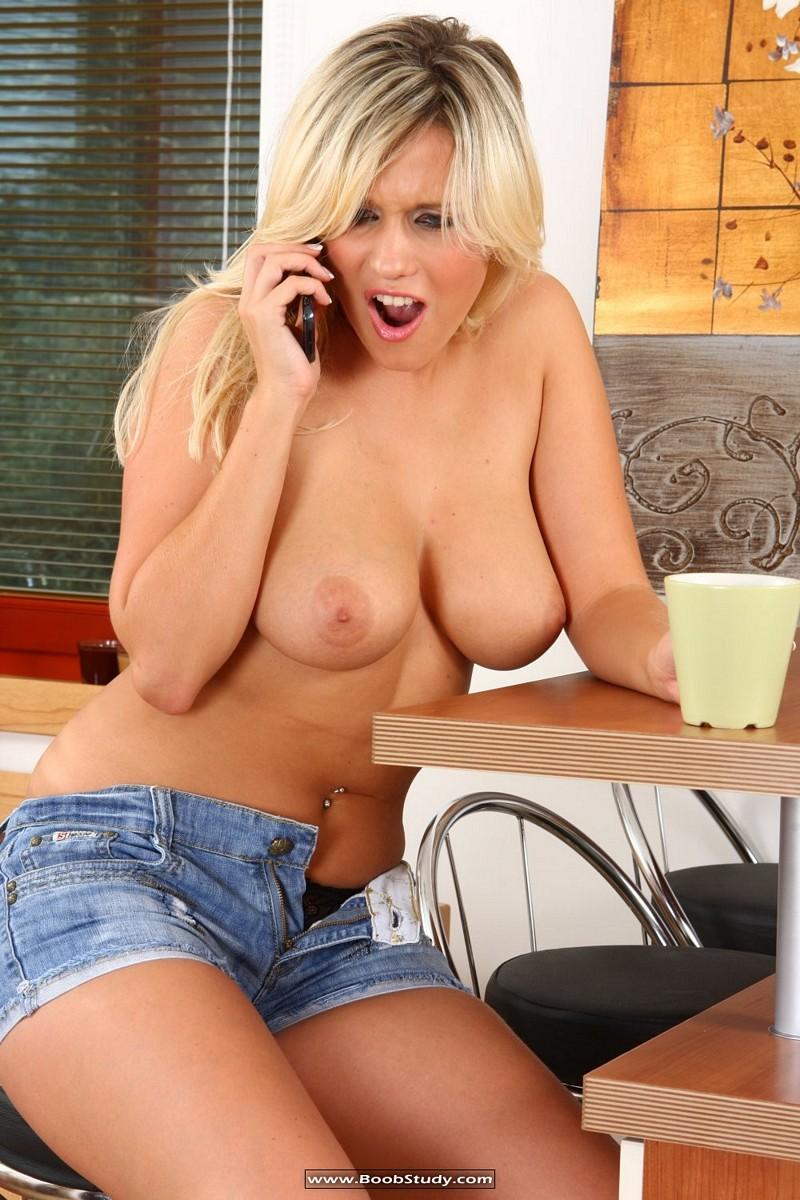 Speak with confidence
We understand – if this is your first time experimenting over the phone, it may come across as a bit awkward. This wears off once the hormones start kicking in. It's important to remember that this is a phone call, however. So, everything that you want to convey to your partner has to be spoken verbally. This conversation needs to be a push and pull. Be sure not to dominate too much and to let your partner speak. On the flip side, don't get so caught up in the emotions that you forget to contribute. It helps if you're already turned on prior to making the phone call, as it will be easier to convey your feelings and emotions. Be as descriptive as possible. Don't be afraid to say whatever dirty thought that may enter your mind. The more chatter the better. Remember, this isn't a one-sided affair. You need to give enough to satisfy your partner, just as they are doing for you. It's proper etiquette, really.
Have fun
Remember that at the end of the day, this is a playful interaction between two people who are both looking for a good time. Whether you're seducing your lover or trying to win over a stranger, phone sex is pure enjoyment. It's your chance to detach from reality in a new way that physical sex doesn't allow. It also is great for your mind. It forces you to use your imagination and develop your creativity. If you plan on chatting with a stranger, you are forced to literally come up with a visual of who you are speaking with completely from scratch. Think of the possibilities! Whether you are in the midst of a sexual drought, or just looking to try something new and exciting, you can't go wrong over the phone. The most exciting part to this is that no two conversations are the same. Remember that you are given complete creative control to craft the exact experience that suits your sexual desires. This is an opportunity to treat yourself, so have fun.