Natasha Nice started doing porn in 2006, at 18 years old, one year after losing her virginity. She took a long hiatus, but she just came back in 2016 to take over the porn world. Back in the day, I was a fan of many busty girls and some non-busty ones. I always had the issue that the pretty faces were not necessarily the ones with with boobs or the big boobs girls were did not have a really beautiful flawless face. When Natasha Nice came out I felt that I found the perfect pornstar. If Natasha Nice does not have the undisputed prettiest face in porn history, it may be draw. Natasha Nice is the girl that made facials make more sense. Besides her beautiful face, her big breast, her perfect body and her charming personality make her a one in thousand years girl.
After ten years in the making, I finally interviewed one of the girls I had a huge CRUSH on. She has performed for many production companies/websites (Bangbros, New Sensations, Blacked, among others). I also think that Natasha would be great on Zishy.com.
Before we start some additional facts about Natasha. Her dad is French and her mom Cuban.  That may we why she is a perfect mix.She was born in Paris so she speaks French too. Not that good at Spanish, but I'd happily teach her in private lessons.
BoobsRealm.com: How did you get into porn?
Natasha Nice: I Googled "How to become a pornstar". I always wanted to be a pornstar
BoobsRealm.com: You took a hiatus for quite some time. Why was that? What were you up to?
Natasha Nice: I left to focus on school. Im studying computer science in San Francisco. I never intended to leave forever. It always felt like a break.
BoobsRealm.com: Why did you decide to get back to the industry?
Natasha Nice: Honestly? Because you only live once and the societal pressure to be a good girl was not one I felt like giving in to. It feels disrespectful to myself to NOT be promiscuous.
BoobsRealm.com: I Heard that you were gonna do your first on-screen anal and also appear on Blacked. How did you decide to make the jump?
Natasha Nice: Well interracial was no big deal, Ive fucked a million black dudes. Greg Lansky had always asked me about my butthole and after several years off, Ive regained my energies and just decided to go hard or go home so to speak so I shot my first anal for him as well as a couple other surprises 😀
BoobsRealm.com: What is your bra size?
Natasha Nice: The bra Im wearing right now is a 36DD and they're overflowing a bit up top
BoobsRealm.com: When did your breast star to grow?
Natasha Nice: I was 11 when I came back from break and kids were like "GODDAMN".  I liked my boobs back then but I got teased a lot lol.
BoobsRealm.com: It has been a long way from the myspace days to the twitter/instagram/snapchat era. What do you think of this trend?
Natasha Nice: I think we'd be stupid to fight technology lol just go with the flow. I still have to figure out this Periscope thing. And what is kik? And do I really need Snapchat when I post on Twitter? I think there are tons of resources to help get our names out there. The constant "you're such a goddess" is pretty cool but when you have thousands of followers it starts to seem void.
BoobsRealm.com: What would you say are the pros and cons of this social interaction with fans?
Natasha Nice:At times its fun. I really like my fans, especially the ones who have followed me since the beginning and like me no matter what changes I do to my hair or whatever. Sometimes they can be rude little shits but I like beefing with them as much as I like discussing books with them lol
BoobsRealm.com: You were at the AVNs and AEexpo in Vegas. Was this your firsy event?
Natasha Nice: No way, Ive always loved conventions. The only thing that I hate are the heels but I just take them off and keep going. I think the trick is to wear wedges instead of platforms. It felt a little weird having been gone for so long. I guess I forgot that some people think I'm a star. Well, I guess I am a star, I just don't know what that entails on my end. If you're really my fan you'll just let me be me and deal with the fact that I don't want to act like a star.
BoobsRealm.com: How has it been meeting the fans? Any anecdote?
Natasha Nice: It's always been great. I especially love when you guys bring me candy lol
BoobsRealm.com: You are one of the most beautiful pornstars I have seen. I spent hours watching your vids after you debuted. I remember I loved watching you getting tit fucked and getting facials. I remember I even made my then girlfriend watch a video of you lol..I had to say this ,lol.. the question is.. facial, spit or swallow?
Natasha Nice: LOL! Why thank you so much! That's awesome. I feel like we should fuck now. I usually swallow. It's just more convenient then getting it everywhere.
I remember this scene and photo every single week.
BoobsRealm.com: : Any special guy out there?
Natasha Nice: If by special you mean fuck buddy then yes 🙂
BoobsRealm.com: I read that you used to hit on guys you thought had a hard time getting laid.. let's say balding, aging, not in good shape guys… Do you keep that preference? It means I may have a chance?
Natasha Nice: The pathetic man next door will always be my number one fantasy.
BoobsRealm.com: I think that that answer can make me happy and sad at the same time either way. LOL.
Natasha Nice: Maybe you can attain some sort of in between so you're still respectable yet still worthy of my feeling like I'm dominating you with my sexual power. But then your competition will be everyone older and fatter than you.
BoobsRealm.com: I can gain more weight then lose it as we fuck all the time…
Natasha Nice: Yes but I have to seduce you because "you're so pathetic" that you wouldn't even feel worthy of trying.
BoobsRealm.com: Deal! Rape me!!!
Natasha Nice: LOL
BoobsRealm.com: It is a Saturday night…Bars, Clubs or movies?
Natasha Nice: Movies. And shows too. I like shows.
BoobsRealm.com: Let's say you are at a bar. What would be the best pick up line that will never fail? What has been the worst?
Natasha Nice: I think the most refreshing would be "Hi, I'm [name]". I dont like compliments on my appearance too early in the game. The worst is probably "daaamn!". That one doesn't move me lol. Also, a joke would work no matter how lame.
BoobsRealm.com: Several pornstars that were active during your first run are no longer shooting and there are several new names. Who would you love to shoot with? And who would you love to come back?
Natasha Nice: I think Keisha and I would make a good scene. I think it'd be hot if she was like my tutor teaching me spanish or something lol. I also think Megan Rain is like the hottest thing I've ever seen in my life and Im not exaggerating. Shes up there with the Tori Blacks and Selma Hayeks. Every time I see her on Twitter Im like "oh my fucking God", her hotness exceeds my female need to compare myself to her because she's just in a league of her own. I feel sorry for girls who are not into pussy because they must not enjoy the fact that that much hotness exists. Anyways, I digress. I wouldn't mind seeing Jenna Haze come back.
BoobsRealm.com: I know you are studying.. when are you getting your degree? What's your major?
Natasha Nice: I should have my BS in Computer Science by 2017. I checked out a few majors before settling down with tech that's why it's taken me a million years but fuck it, I settled on a good one 😉
BoobsRealm.com: If you could be a character in a porn parody who would you be and why?
Natasha Nice: Pocahontas
She is one of the pornstars who can act very well. She has performed along Antony Rossano and other talented porn actors in the Romance Series
BoobsRealm.com: What are your short-term and long-term plans in the industry and outside?
Natasha Nice: Honestly I just want to be in the business for as long as possible. I don't necessarily need to be the most popular but I want to work hard and see where my career goes. School unfortunately slows down how much I can work but I just don't see myself leaving this biz anytime soon. I've tried the outside world. Its weird. I like it in so much that it provides balance and stability and helps me keep my feet on the ground but there's something so odd about not being sexually liberal, a "slut" if you prefer. It just rubs me the wrong way. Porn is a philosophy to me. I guess you could say I'm fighting for my right to be a slut lol. Other than that, I may want to build an iPhone app in the future.
A Nastaha Nice selfie
BoobsRealm.com: Is there any message you would love to leave to the fans?
Natasha Nice: Feel free to email me 🙂 benicenatasha@gmail.com
Below some photos of the lovely Natasha Nice. (Follow her on twitter at @BeNiceNatasha)
I'd love to cream that beautiful face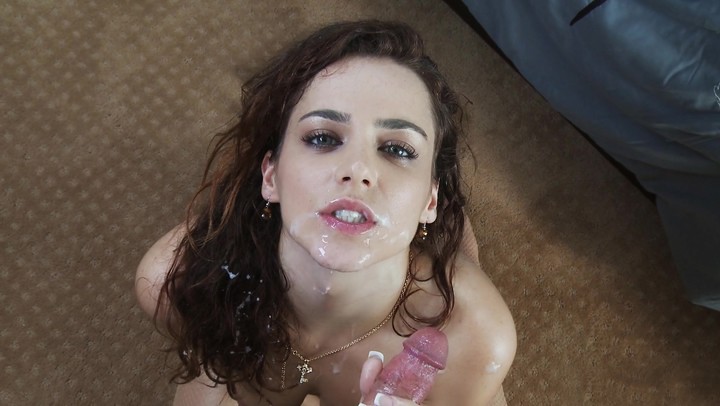 Looking cute while getting a titfuck
Marry me!!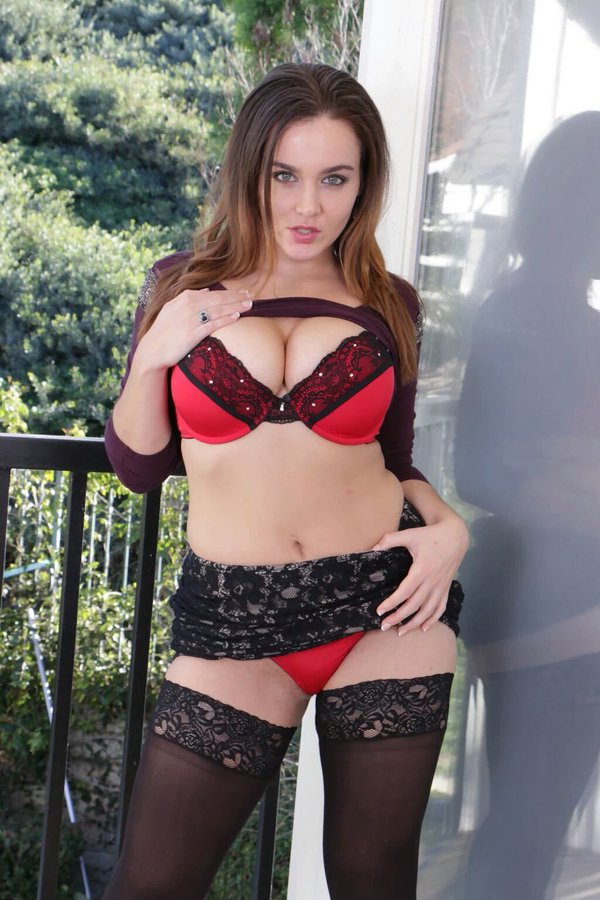 Upcoming scene for New Sensations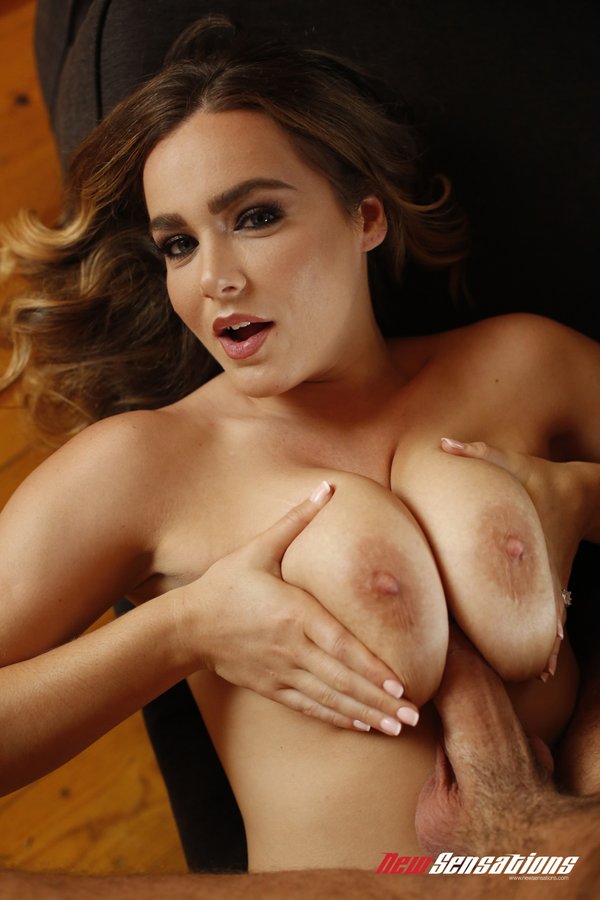 Isn't she lovely! Cock vs Natasha!