Retired Lebanese pornstar Mia Khalifa is the new target of terrorist group ISIS. Accordint to The Jerusalem Post Khalifa's photos have been photoshopped portraying Mia Khaifa bloodied and beheaded.
Mia Kahlifa might be one of the most famous pornstars. She got her start as Mia Callista on Scoreland, but soon she got signed by Bangbros exclusively and got her name change to the now fmaous Mia Khalifa. Mia told Boobsrealm.com exclusively in 2015 that she changed her last name to Khalifa as she thought Callista sounded too slutty -WTF-.
When I found out about her I told Scoreland that they had a gold mine. They new it. However, Mia left for greener pastures. Khalifa's Lebanese origins made her one of the most searched people on the planet. However, shooting porn wearing a hijab and taking cumshots did not make everyone enjoy her work. Extremist islamic people have threated Khalifa for years. The rebelious pornstar retired a couple of years ago, however, she remains one of the most popular pornstar of the century.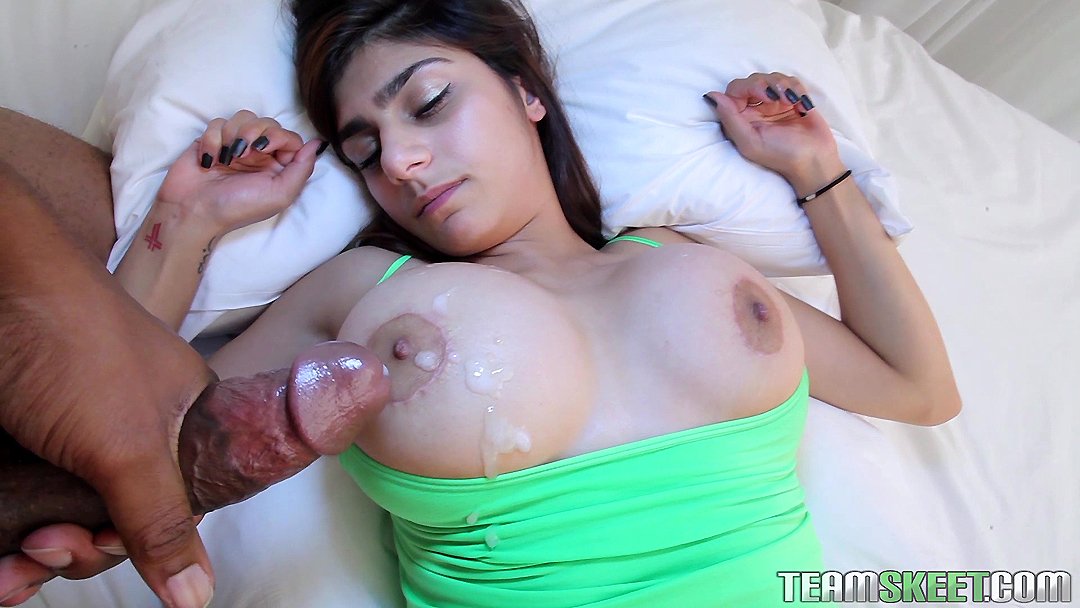 We wish that these photos are just some idiotic trolling by some idiotic people and not actual death threats. We wish Mia Khalifa and her family good and safety.
Read the orignal  full article here.