The internet has exploded in the last 18 hours since a hacker leaked  private photos of Jennifer Lawrence, Kate Upton and Kirsten Dunst.  BoobsRealm.com does not condone that someone hacks accounts. However, as a fan of the three girls I would like to share what I found online.
AD: Please bookmark boobsrealm.com and come back daily. More exciting nudes and pornstars for you. Check the interviews and exclusive promo content. Soon Miss BoobsRealm 2014  VISIT Sponsor BustyBuffy.com, Scoreland and DDFbusty.com. Check Models like Viola, Lucy Wilde, Marina Visconti, Emily Born, Sha Rizel and more. Read the interviews! Make BoobsRealm your new home for big boobs lovers.
Promo: Visit Busty Harper Blitz on cam
There is an advice for everybody who does not want their nude pictures available on the internet: DON'T GET NUDE PICTURES TAKEN!!! I don't get why people want to have their nude selfies or sex videos on their computers or cellphones. The devices are not 100% safe. If, for a narcissist reason, you want to keep you sex videos or nudes save them in an external device with password, so it is not connected to the internet or in jeopardy of falling into someone elses hands. In addition, for those girls that let they boyfriends take nudes of them or record amateur sex videos, understand that love does not have expiration date; however, what has many couples together is not REAL LOVE. So don't expect disgruntled boyfriends not to release your pics. Many girls were as naive as you and now many companies make hundreds of thousands of dollars thanks to you.
I wonder.. why is people nowadays taking sex pictures.. did girls use to do that in the 80s or 70s???? They have the right to do whatever they want with their own pics, but why do people have the need nowadays to take those pics?
Is this Jennifer Lawrence pic real or fake?
Click here to enjoy FREE SEX AND REGISTER FOR FREE

Note 1: Twitter is suspending the accounts sharing said images or even making any reference to them. This is unfair. Have they done when the girls pictures were just a girl next-door? 
Note 2: I thought Jennifer Lawrence had bigger boobs. Anyway, she looks great
Note 3: Why are you relying so much on clouds and your phones to store private pictures. Seems people should change the way they act towards their PRIVATE information
Note 4: I have deleted the Jennifer Lawrence boobs, pussy and facial picture. There is a hardcore video out there. However, I won't be sharing it. I am sorry.
Not sure if this pic is fake or real. This is why it is here.
DELETED PIC
Note 5: Please check Mr Skin for more nude celebrities. Also do not forget to check My interview with busty Lucie Wilde, her new site BustyBuffy.com some celebrity hardcore fakes and my interview with Kate Ballas.
Kirsten Dunst is so adorably sexy!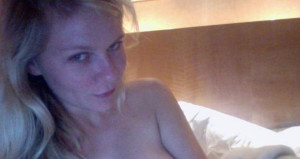 RELATED POST: Selena Gomez leaked? or fakes?



Meet Lucie WIlde aka Busty Buffy and Viola Bailey hardcore on Pierre Woodman site
had to post this. It is really funny!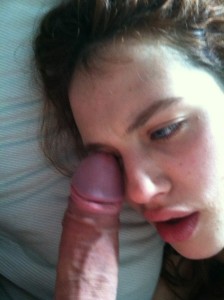 The hacker has stated that he owns a huge collection of celebrity nudes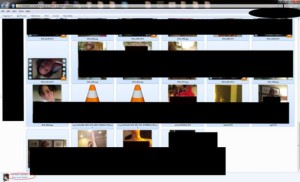 Deep Web info