Julia Flemming is back on Cosmid.  Julia Flemming is a stunning lady with big boobs.  This time Julia Flemming shows her big natural boobs and her ginger pussy on the woods. I think she is one of the few Cosmid girls who has gone completely nude… I wonder if she has done a BJ too and I wonder if we would ever watch that video -if it exists- or there will be a "recall" as the Rockell Starbux BJ on Cosmid. Check out the full gallery of Julia Flemming on Cosmid.
Out next lady is the always stunning, breath taking and one of the top busty active pornstars in the US Brooke Wylde. Brooke Wylde fucks and she fucks good. Check out the amazing busty Brooke Wylde on solo and hardcore scenes and galleries on BrookeWyldexxx.com . I can't get enough of Brooke and her big boobs. Below some samples of what you will find on her site.
This is from Brooke's snapchat. She teases us with her big boobs and also shows some food. However, I'm sure she knows we want to eat her out and have a buffet with those big boobs and big butt.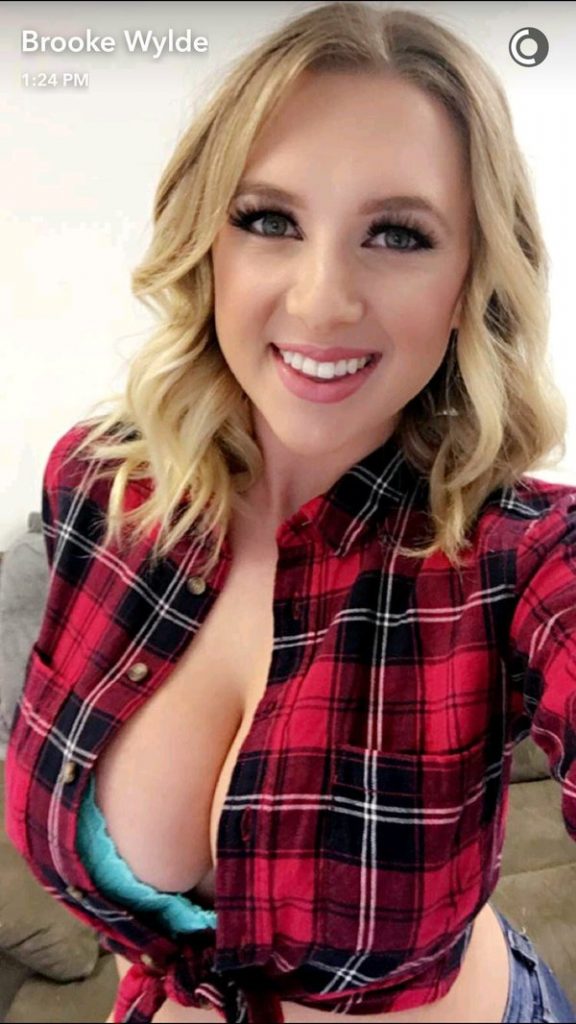 Last but not least, Lindsey Pelas has been subject of some controversy. The former playboy girl and busty instagram celebrity seems to have looked not as hot as she used to before. "The Dirty" is a website that blasts many online girls. However, they have picked on her. They even call her "Sloppy Joe". You can check out all the posts dedicated to Lindsey Pelas. there is no love for her and her big natural tits. They call her Gold Digger, which may not be inaccurate as she has been seen hanging around Dan Bilzerian and other famous douchebags that show off money and sluts -yep Lindsey was featured in that category by DB-. However, the shocking news are the school days pics of Lindsey Pelas. It seems Lindsey got surgery and is more a product of the marketing campaign rather than a natural beauty as others who have not achieved such fame such as Beth Lily, Sophie Coady, Stacey Poole or even Viola Baileys.
Below some photos of the before-after the overhaul and some "insightful" info about Lindsey.
I don't like to call girls airheads, but what can you make out of this tweet? I will try to bring Lindsey Pelas for an interview on BoobsRealm.com.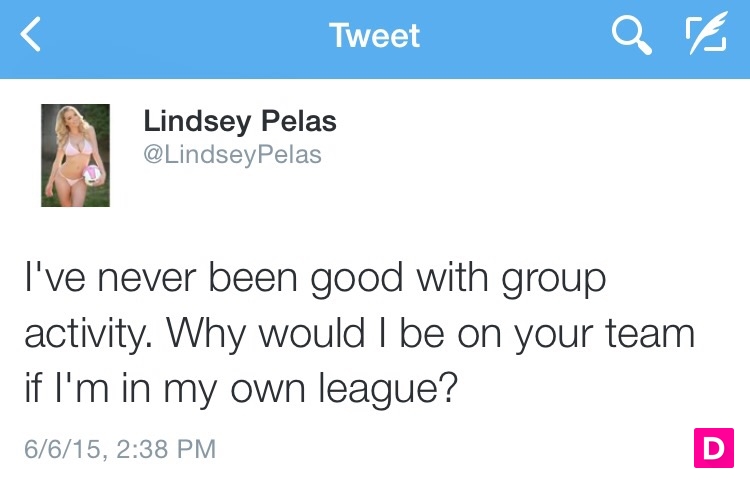 Lindsey Pelas looks quite different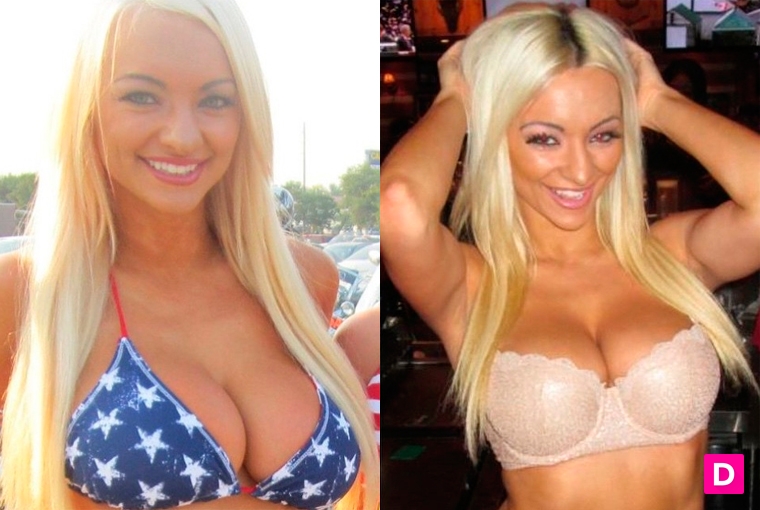 Everybody has the right to change their appearance, but pointing out how different she looked before.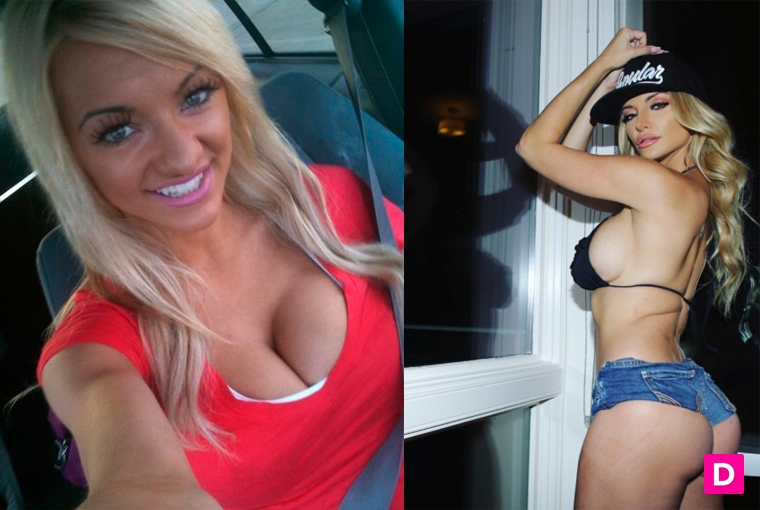 Yearbook photo of Lindsey -courtesy of TheDirty.com-
Lindsey complained about people slut shaming her because she had big boobs, but what can you say after she hangs out and takes "superficial" pics with a guy like Dan Bilzerian who treats girls as fucktoys. I mean, it seems that Lindsey Pelas is consequence qith her inconsequence.