Some people want to meet Katy Perry, Miley Cirus, Scarlett Johanson, Shakira. You name the celebrity. For me, the person I always wanted to meet was Katerina Hartlova. Her beauty always struck me. Her big breast, perfect figure and pretty face were all I always wanted. While the fantasies of having sex or marrying her were fantasies at least I had someway somehow to meet my beloved Katerina. This happened this week. I marked out and was happier than a dog when his human comes home. It was surreal. Add that she accepted to be my first model in my amateur shoots, I was in Cloud Nine. Nothing will beat that. Meeting the girl I considered the prettiest busty girl in the world was a milestone.
For those wondering, Katerina Hartlova is slimmer and bustier in real life than on pictures. She is 5'6″ probably. She is stunning in person. I could not believe my eyes! Those breast in a very slim girl were paradise. Her breast are bigger as she still has milk – yes she milked in two videos and some milk was shot to my arm and face while I was holding the camera, I did not complain at all-. What amazed me the most is how down-to-earth and friendly she was. Very classy and very nice. She gave ideas, given my inexperience. She is a great model and knows how to connect with the camera and make every moment special.
The room was at the hotel was not what I saw on the photos, as I was given the small room and the photos on the site were of a bigger room with wider windows, which with my lights and natural light would have helped. However, it was too dark. We head outside for the interview at the park where she flashed and some lucky dudes saw her giant tits .
The interview and the videos are amateur and have the intention to present you not Katerina Hartlova the pornstar, but Katy a Czech girl who happen to be an erotic model and shares her experiences and personality.
Many topics were touched and many details on her career will be shown. Among the great news is that her official website is coming in May. She has been shooting content with one of the best photographers in the Easter Europe scene and finally Katerina Hartlova will have her own site. For those feet lovers she will have a feet fetish video.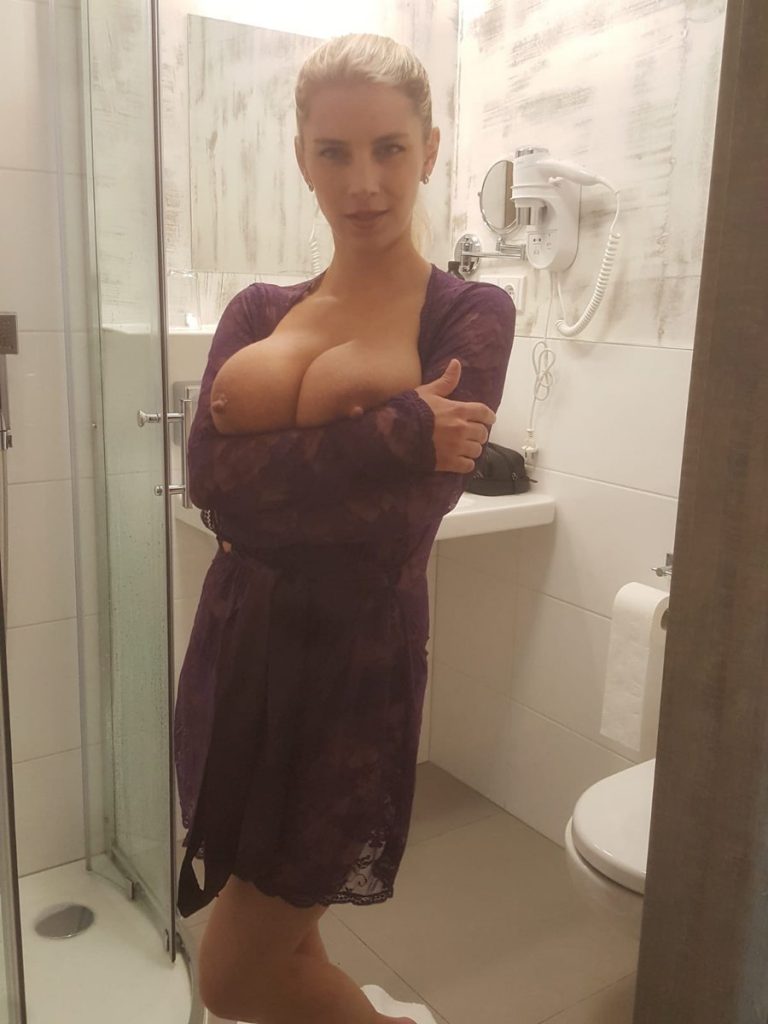 My dream came true. I met Katerina Hartlova. I was blown away by her professionalism, kindness and personality. She looked better than what I expected – and that is coming from a guy who always thought she was the most beautiful girl in porn ever-
For those who will ask, Katerina is happy with her boyfriend and she does not have any desire or intention to have sex with other men on camera or off camera.
Katerina does not check porn sites. She is more of a romantic girl. She does not like to watch porn.  I have met many models in different situations throughout the years. If I have nothing good to say I will not say it, but Katerina was not only beautiful, but a great person and that beats anything. I have seen and met busty girls who would disappoint you in real life by their attitudes. Katerina thought that I complimented her because it is part of the job, but I was truly impressed by everything.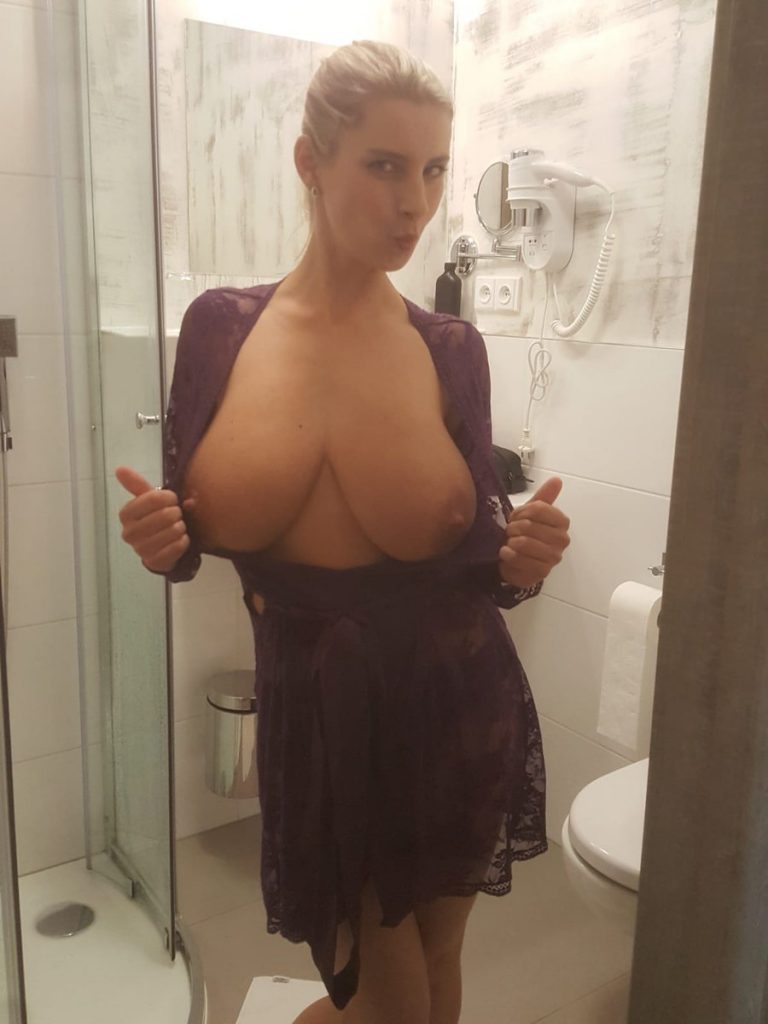 Follow her on twitter @Katy_Hartlova for some daily details on her life, which she will share with the fans.
The main photo of this post is from an upcoming set for her upcoming website. The photos and video on the post are mine. photos will need to be retouched. Videos and photos will be sold on manyvids in June. Expect some updates in May.
Watch a preview of what is coming on the BoobsRealm manyvids store.
Preview of what's coming soon on Boobsrealm store… My beloved @Katy_Hartlova exclusive pic.twitter.com/cOm5TwMeqD

— BoobsRealm.com (@BoobsRealm) 19 de abril de 2019