KcupQueen is a a pretty girl with huge natural K CUP -obviously- who likes to showcase her beauty and her giant naturals on videos. We are lucky that such busty girl decides to create content for our dicks!
She was bane the Risin star on Manyvids in December 2018. Clearly we can tel why. Busty KCupQueen is not only beautiful and busty, she also has sexy and engaging content!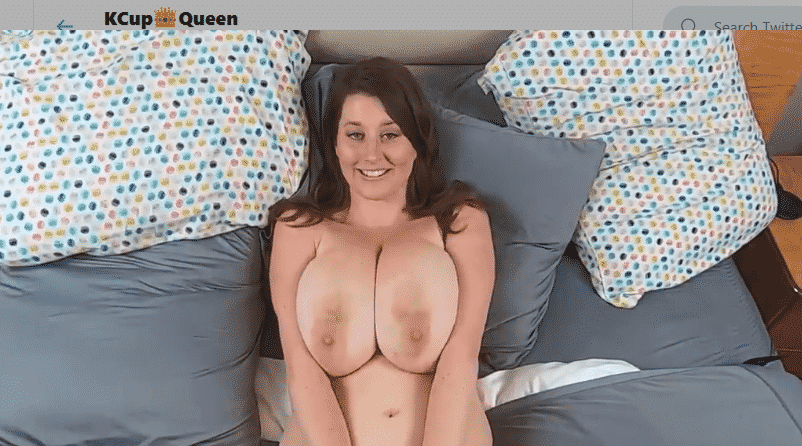 I share with you one video she put up on PH.
Look how those big things bounce! Heavenly!
I am participating in 2 categories in the MV Awards! ?‍♀️

Everyone who contributes a paid vote will be added to my Lifetime Snapchat in addition to these deals:
$10=1vid
$25=4vids
$50=10vids
$100=25vids
$350=ALL 177 VIDS!https://t.co/0rHylPCfx6 pic.twitter.com/6n3DUs4lzL

— KCup?Queen (@KCupQueen) July 19, 2019

Also you can purchase her other videos on Manyvids https://www.manyvids.com/Profile/1002249501/KCupQueen/About/
IMHO I think that pretty face deserves a nice facial
Follow her on Twitter @KCupQueen
There is an overdue interview with her.. that hopefully should be coming by September.