We all were wondering where did Kelsey Berneray from Zishty come from. Now we know. She is a cam girl that goes by Kelseysbedroom on Chaturbate.
Kelsey is a Texan girl who has been camming for a while. She has amazing big tits. She is destined to be a big boobs star should she keep working hard on cam and modeling for more sites.
What a hottie!!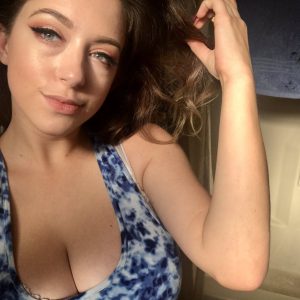 The busty blonde/redhead has done some great solo cam show, but she has also had friends come over her shows. A star in the making.  This year has brought some big boobs girls that have a lot of potential, but most of them would be doing only solo. Kelsey has the potential to be a beloved and desired model who should still milk the webcam and solo shoots in order to maximize what she could get from potential boy/girl.
Boobsrealm.com is trying to get Kelsey for an interview. You can follow her and show your support on twitter @Kelseysbedroom.