The beautiful KissMeFirst got her Chaturbate account banned. As a result she opened a new account on MFC and CB uder the name: KissNastya. She is also going by Erika May, which I assume will be her modeling name, so let"s remember it. Also, a great fan tipped me off about Kattelovely hardcore cam shows under the Biskit12 username.
Thw wonderful KissNastya is set to achieve greatness in 2017. While she may have ended 2016 having some issues after Chaturbate banned her room KissMeFirst and Erika_May, the now KissNastya will become one fo the hottest professional topless models of the year. Remember when I predicted that Samanta Lily was gonna be big in 2015 and Cara Ruby was destined to be a top British model? Now, believe me, KissNastya will be on every major boobs site by the summer.  I really think that this girl is so perfect that she does not need to shoot bo/girl in order to generate money. Her pretty face and her amazing pair of natural boobs along with her body are more than enough to turn her into the Superstar she will be. Do I know something, you don't? Maybe. Time will tell. For now, enjoy her cam shows and follow her on her new twitter @ErikaMayKissme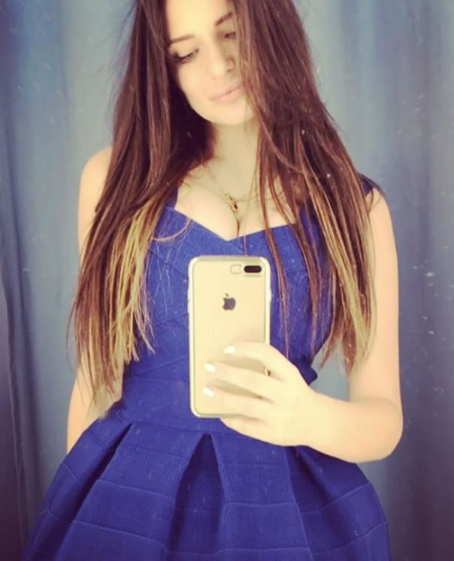 I was told that hot busty blonde Kattelovely is a sweet busty girl on her cam room; however, she turns into a big tits cocksucker when she becomes Biskit12. The perfect Russian blonde fucks and sucks her boyfriend's dick every now and then. She gets her big natural tits fucked and gets cm on her tits.  This lucky kid seems to be a bit inexperienced. Kattelovely aka biskit12 needs someonw who knows how to treat those big tits. Unfortunately, as it is the case of many girls who have boyfriends, they stick to the guys who just milk them for money and then end up retiring after they break up. I hope Kattelovely realizes her potential and becomes a topless model or a pornstar.. She has the tits, body and face to become the Busty European Star we are waiting for.
A screenshot showing Kattelovely aka Biskit12 getting her giant tits fucked