Sensational busty pinup model Lana Kendrick is one of the hottest glamour models alive. What is even more sensational is that her boobs are still growing. I also want to share with you Lana Kendrick's scandalous takeover she did for the BoobsRealm Snapchat account some months ago.
Pinupfiles had Lana Kendrick back in the studio. She shot new content for her own site and also Pinupfiles.She has been a busty baseball player, a busty maid and wore a wig. She looks perfect however she dresses up and those big naturals are heaven on Earth!
Lana Kendrick's boobs got bigger!! and Pinupfiles will tell you how big her boobs are now!!!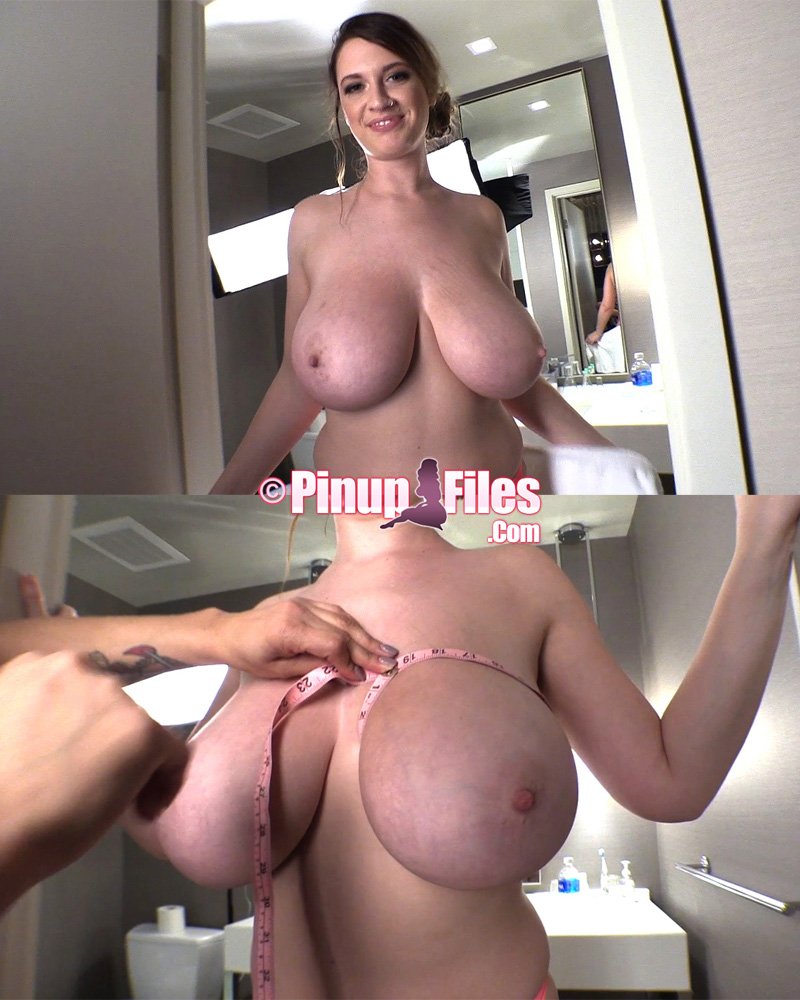 Lana also shared more behind-the-scenes on her Snapchat account. As you can see busty Lana made us wish we all were that baseball bat. She put the bat between her big natural tits! Who would not love to be between those tits. She even could hold it between them with no hands… Are you thinking what I'm thinking? YES!!!!! Add Lana Kendrick on Snapchat: LanaKendrizzle
Also enjoy this behind the scenes video from an upcoming Lana Kendric's video for her official website.
Whoops pic.twitter.com/RpvbFNugHd

— Lana Kendrick (@kendrick_lana) January 20, 2017
Last but not least, Lana Kendrick's Snapchat takeover which took place after she had the car accident. I swear I think I added it before, but could not find it Anyway, if you have watched it, it is worth to take a look. I'm sure you will wish to be the male hand that grabs her butt…oh what? wait! yes, watch it below. Did somebody else noticed the guy had a boner while recording? Who wouldn't, right?