This weekend I will be recording the last part of the AMA for the final episode of the Podcast.  I already have some questions and answers ready. You should not miss it.
So Instagram deleted the BoobsRealm IG and the backup account at the same time. I also discovered there is a cat fish who is impersonating me. I guess I made it lol. The IG censorship will be addressed in another post. Many busty models have been censored for bikini photos.
Lana Kendrick is shooting pregnant content for Pinupfiles. Who will release the videos soon. They already have released some already. You can see Lana's gigantic boobs! They were M cup before. Now I think they break the alphabet!
Some of y'all are real pricks lol. That's why I don't go on Reddit anymore. So much hate in this world. I don't make shit up. pic.twitter.com/6JvEPCyY1t

— Lana Kendrick (@kendrick_lana) July 6, 2020
Speaking of more huge boobs. Codi Vore continues her crusade for Social Justice. A while ago she made boob growth videos mocking Tomi Lahren. Now she is just tweeting liberal-oriented tweets and RT's. We can infer she is voting Biden.
Tomi Lahren's Breast Expansion Origin Story just sold again on Modelhub: https://t.co/3KYUg9tYhI pic.twitter.com/bUyErhQP47

— Codi Vore (@Codi_Vore) July 24, 2020
Getting back to Lana Kendrick and Yesboobs. Not that they will work together anytime soon. I just wanted to tell you that YesBoobs will not be featured on the site going forward.  They basically blocked my affiliate links and were not happy for a while that I was not promoting them much.  I honestly think their best content is that shot by Samanta Lily and Demmy. I have promoted also Nina NIghtbloom's debut, who was presented before her real debut for BoobsRealm.  There has been some rocky relationship with Yesboobs starting with Anna Blaze, who way before she was Anna Blaze was promoted on this blog. YesBoobs offered her a shoot after that and Anna just no-showed to go to a Hillary Rally back in 2016. And all of a suddent I got a tweet saying that "my protege no showed" I had no idea they were shooting, let alone I was responsible for that shoot.
Another issue was when they called out Lana Kendrick for a "fake cancer GoFundMe". They wanted me to go out there an trash Pinupfiles and Lana Kendrick for the fake photo posted. When I asked about the situation to PUF, they said that they supported her and got the news from her. I was never able to confirm or deny what happened.
There were a few others that created tension between YesBoobs and Boobsrealm.. well not on my end. But the promotion for their site is over as they are no interested in getting traffic due to my lack of promotion of them.  I wish them well in their future endeavors. You know you can find them on Yesboobs.com.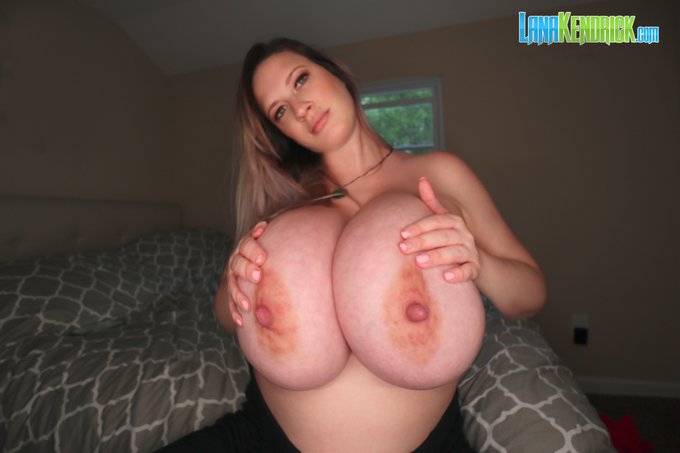 Another big story is the famous Matti Marroni. She has been very popular online. The story we know is that the photos have been posted online for a while. No nudes, just tease. The information on forums was that she turned 18 this year, so most sites did not want to host their photos.  What makes the story more complicated is that there are several accounts that claim to be her.
Honestly, there is no checked data on Matti Marroni. She seems to have posed for StonerCaliGirls this year -which also features Julia Burch, Kendra Rowe, Mila Santos and others. However, from my experience seeing. online accounts, there is something fishy in the story. What are your thoughts on the Matti Marroni story?
This is from the most well known account…. why would there be so much secrecy about a busty girl in 2020? Draw your own conclusions… what is your theory?
<3 & rt if you want the full body pics in dm. pic.twitter.com/rDv030JGh8

— m (@laexoticamati) July 23, 2020