Today some photos and videos we know they existed but we forget or do not remember as valuable as they are for us, big boobs lovers. The list includes tits grabbing or some cum on girls.
Yes, I do not pretend to be discovering fire, but I am sure we need to remember these photos and videos existed.
We all remember jana Defi cumshot in a homemade photo by an ex boyfriend. We have seen the video leaked of a famous former topless model who had this IR with a photographer and who cannot be named. We know Faith Nelson's team launched in bed with faith when they found out there was a leak of a BJ video and then they went along with it. And who can forget Valory Irene Scoreland's titfuck. Yes I remember Lana Kendrick's peekandplay content released by the ex.  However, here are others we may not read about that often, but you as a boobs lover already know.
5. Merilyn Sakova first ever Boobs play
Yes, before XX-Cel and before th guy on Overdeveloped amateurs groped her tits on the bed, Merilyn got her tits grabbed in her first video ever. Who knows what would have happened if the guys woudl have had a huge budget? I did not hear good comments about the guy, so who knows.. maybe there is lost XXX content out there. However, I doubt it as they seemed to have released more than they should have had.
4. Erica Rose Campbell restrained
Erica Rose Campbell did some weird photos. A sample of a bunch of shoots she did for this bizarre site is below. weird that some people like those things.

3. Leann Crow manhandled by Alistair Overeem look-alike
Or maybe was a guy who looked like him. Who cares? For undisclosed reasons, most british glamour models like BBC. And if they are jobless and have no clear source of revenue, the better… As CM Punk would say "Oops I am breaking the fourth wall, Hi XXXX XXXX how are you doing?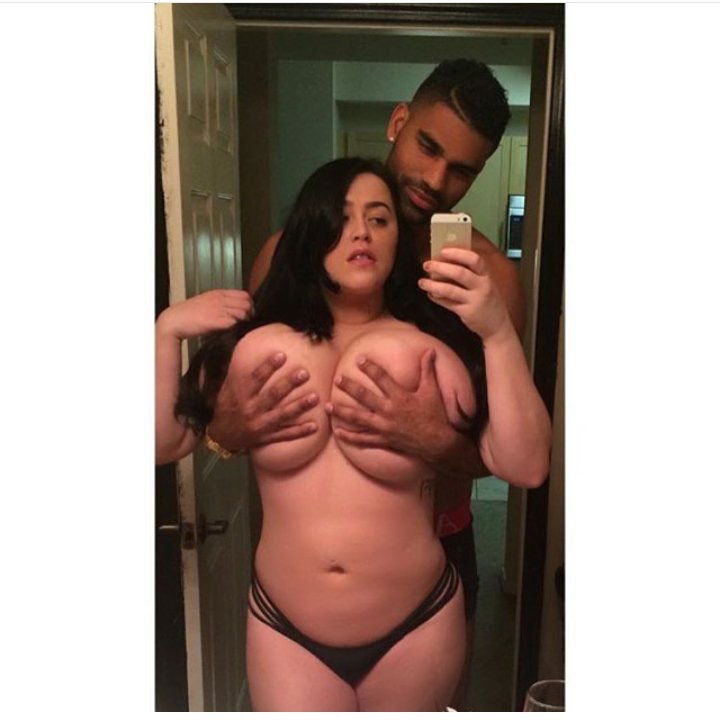 2.September Carrino getting her pussy licked
Remember that video where this show at HBO explored some kinki stuff? Well one episode starred busty glamour September Carrino. On it she gets her pussy licked.
Tessa Fowler's pussy
There were those days when Tessa went full loose canon on camera. From lesbian videos with Niki Skyler to inserting a cucumber in her pussy. Some fans might also remember the time a guy was in her room watching her cam live and she accidentally showed the guy naked on camera. Legend goes something like this.. that lucky ONS challenged Tessa to go on webcam at that tie and she did… then camera went off they went back to business. Oh God some guys are born in the right place in the right time.
Not the best quality but it is what it is.