Beth Lily requested not to be featured on the blog a while ago. I complied with that, but considered she is still one of the hottest busty girls on Earth and included her on Miss Boobs Realm 2018. Surprisingly, despite not doing topless modeling anymore she got to the Semifinal round even getting many votes in that round. This is the last post about Beth Lily until hopefully she agrees to be featured again.
On this post I will cover a few issues. I have read comments and I have gone on Reddit too. I support Beth Lily and regardless of what anybody would think of her, she is an undisputed top 10 in the All-time Greats.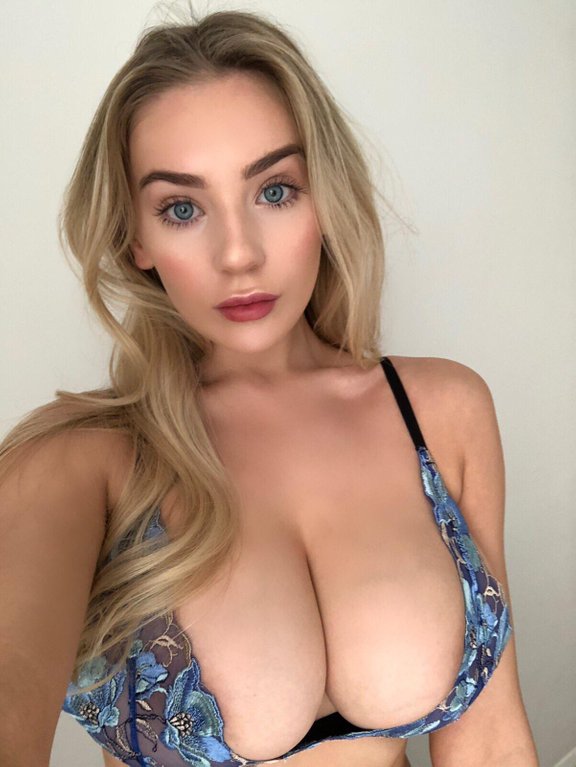 Support Her Onlyfans
Yes.I know. Most of you complain about her not going topless. Actually Bethany has been selling topless photos recently. There is one from Christmas where she shows her giant natural tit -nipples included- I think Beth is slowly showing more.
People complain about the prices or she not going topless enough. Still people pay. It is economics. Supply and demand.  People will always complain about what they do not have instead of embracing what they have. If content is boring for some do not buy it. Others will appreciate it.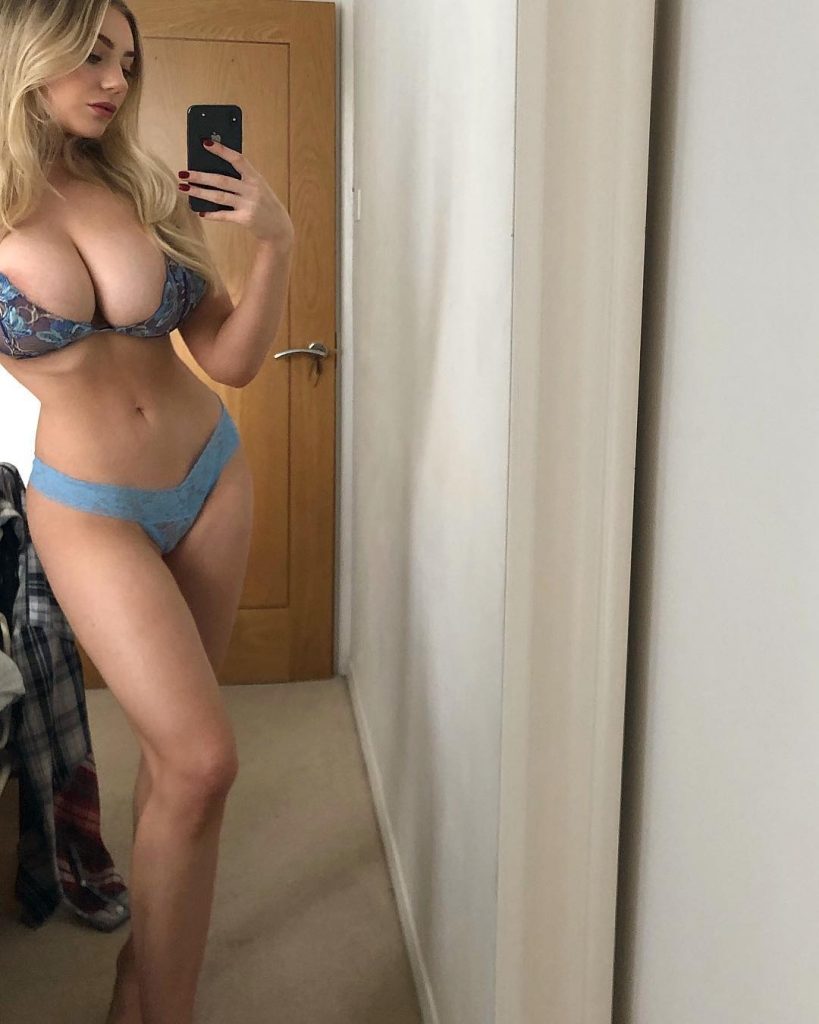 The reason of no more Beth on BoobsRealm
Beth has always been against being featured on sites that promote porn. She has rightfully been mad at those porn ads on adult sites that user her Pinupfiles photos for advertising fake dating sites. She has to be mad about it. I know how online traffic companies work. Depending on the jurisdiction, they care a rat ass about whose photo they grab. Most models do not know how to DMCA claim. I offered my help to get those ads taken down. I still offer my support. I have just helped Stacy Vandenberg, just FYI.
Fans crying out loud
In general some fans just complain. Complain about Beth not going back to topless. complain about Tessa Fowler not doing porn, complain about Angela Wite doing too much porn. The list goes on.
Why do people have the need to bash something they can't get? People can have constructive criticism without being negative.
White Knights
I have been impressed by the number of white knights out there. While negativity is bad, being a white knight fuels the negative ones, which is even worse. Some fans have even stated that Beth is a virgin LOL.
I remember chatting with Beth about getting the flowers out of the picture on this post. Then I asked who was the person who took the picture. She replied by saying that nobody saw her pussy. I laughed as I joked that she was a virgin. She LOL'ed too. I told Beth that saying she was a virgin would make a really great marketing idea. Not sure whether she went with it or fans are just as many throughout the years that thought that Ewa Sonnet was a virgin -she is not the Virgin Mary BTW-, and Ines Cudna was a lesbian and Jana Defi and Yulia Nova and all models only marry rich guys lol.
The Girl Management Fallout
I have talked to Beth and also Girl Management -her former agency- about the end of their working relationship. As always, there are always 3 sides of the story, one side, the other side and the truth. While I can't be sure what happened, I guess there is a puzzle that might be getting its pieces in place. However, that is none of our business.
Why not sharing her stuff for free
Beth has told me and she has been vocal on social media about not getting much money from her website. While I have not seen the contracts usually models get paid a fix amount of money per shoot. Models do not get royalties from the sales on the sites.
Just FYI, topless models do not get paid that much. Best case is 1k before taxes for a 8 to 12 hour day of work which may be equivalent to 4 to 6 sets of pics and videos. Basically in a full-week you can cover a year of content.
Back in 2015 I wanted to have a working relationship with Girl Management. I partnered with some guys to launch -the now defunct- I Model for U; and having the GM girls as main girls would be very good for brand exposure. However, GM did not agree and the site kept having delays for the launch. The sites run by GM which included Beth Lily, Cara Ruby, Lana Parker and Stacey Poole have never had affiliate programs, which are commissions for sales, thus the sites had low sales as there were barely any bloggers willing to promote the sites for free. All this mismanagement might have had to do with Beth Lly's site demise and Bethany's departure from GM.
BTW she goes topless on this video, so join her on OF
https://t.co/4st0vY728o pic.twitter.com/eNokLURRMB

— Beth Lily (@BethanyLilyA) December 25, 2018
Risks of leaking content
As I have said several times: When you leak content you are stealing from the models pocket. Just imagine you are stealing your favorite chocolate from the factory. If the factory is not making money from said chocolate as people eat it for free, that product will be discontinued. You can be happy and enjoy your free content for now, but the only thing you are doing is being participant on the retirement of the model, so you will say goodbye to her forever sooner rather than later. Just ask Tanya Song how it went. We lost it thanks to that. And I chatted with Tanya on my personal facebook account. So I know what I am telling you.
Final Thoughts
Beth Lily is one of the prettiest busty girls to ever be online. For those who want to support her, keep doing so on her Onlyfans.
Yes I know what you are thinking, but this post ends here. I have chatted with Beth a quite a few times. Sometimes she gave me some inside scoop. Sometimes I got it from somewhere else. I never betray trust someone gives me. We are no friends whatsoever and I may not agree with Beth  Lily on many things, but I respect her. She has not done any harm to anybody and deserves respect.
I realy hope that in 2019 fans keep supporting Beth and that encourages her to not only do topless again on Onlyfans but maybe becomes an entrepreneur and launches her own model agency and somehow revamps the defunct Page3. Oh,too much wishful thinking.
New video is up now! To watch the whole 11 minuets go to https://t.co/WNTPs91H5W pic.twitter.com/Dd1UNxEpl1

— Beth Lily (@BethanyLilyA) December 28, 2018