Hello guys. The moment of truth has come. November 2nd during the day is the official launch of the Onlyfans BoobsRealm_com studio. You can join. Today I will tell you what is coming in the first month.
The selfie is a behind the scenes. I keep my identity a secret. I was saying I wanna be your hero. so instead of Batman I will be Boobman, Read below to understand why I might be a hero.
November 2nd will come with the first video ever. The interview with Katerina Hartlova.
In the month of November you will have 5 videos al $15.13. Nobody offers you so much for the price of a big burger and fries or anything else that you could eat in 10 minutes.
Releases of videos will come always between Saturdays and Mondays. Which days would you prefer?
What to expect in November?
@BoobsRealm pic.twitter.com/kpqT6N7CNA

— Sha Rizel (@ShaRize13429193) October 17, 2019
Katerina Hartlova interview
Katerina Hartlova takes us to a park in Czech Republic. She strips off her t-shirt to wear the BoobsRealm Tank top. In the process she milks her tits and even reaches my arm with her milk. Katerina goes topless. we got some interruptions, but it worked out. I was nervous as people were passing by and looking me with the camera and Katerina covering her gigantic tits.
Katerina talks about her start in porn and some real stories. We talk about anal, interracial, her website- which was not launched at that time- and what the future was holding.
Nina Nightbloom
Nina is a brand new model who did her first ever topless for BoobsRealm. We took Nina to show off her huge naturals and introduce us to her body. This is the first installment in the Nina Nightbloom BoobsRealm story. Watch the evolution of naughty Nina.
Lana Blanc
You watched Lana Blanc topless on Pinupfiles, but you will watch her get naughty and more daring on BoobsRealm.
Sha Rizel
Interview with Sha Rizel. I won't say much…. for now…. but…. NOBODY… absolutely NOBODY will want to miss that.
Screenshot from the computer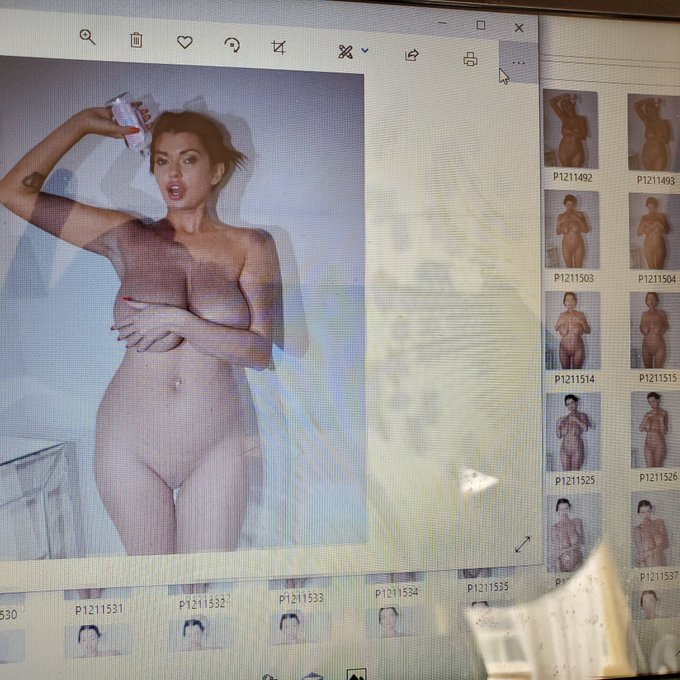 Katerina Hartlova shower
A video of Katerina sexy shower. It was not as planned, but Katerina allowed me to surprise her and enter the bathroom and record her while showering.
2 Special Podcasts
Where are they now? Tanya Song episode and Sensual Jane and Shione Cooper escorting news and rumors.
PLUS… SURPRISE VIDEO
For Additional 9.99 you will be able to watch something that have never seen before… the announcement will come one week prior the release… why? wait and see…. Good things come for those who wait.
Just remember, the more fans join the more funds to get what you are dreaming about…. I am fan as you and I work hard to bring you what as a fan I want to see… and I am sure many of you will be excited…
Before the launch enjoy another site. Cel had Sha Rizel and Demmy.
@BoobsRealm pic.twitter.com/kpqT6N7CNA

— Sha Rizel (@ShaRize13429193) October 17, 2019