Hot Czech model posted these amazing behind the scenes pictures of her along with Everybody's favorite pornstar Lucie Wilde aka Busty Buffy. Satin seems to be working as a make-up artist for DDF. I think everybody wil agree with me on this: These candid BTS pics are the ones where Lucie looks absolutely happy and having fun!
Thank you Satin Bloom (@Satin__Bloom) and Denys DeFrancesco for sharing this and keeping the Goddess Lucie in the industry while treating her like the princess she is. To watch shoot and more just go HERE.
This is impressive!! LOVE IT! She looks happy!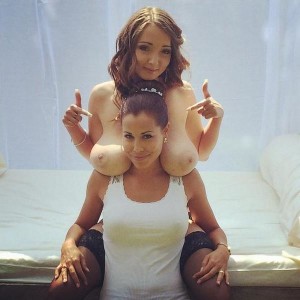 Denys Defrancesco helping Lucie float.. lol
Lucie Wilde getting make-up done on her beautiful face

This is the beautiful Satin Bloom