I know you love contest and I have been thinking of this for 3 years. In 2015 I held a very short Miss BoobsRealm Legends, which Ala Passtel won. However, I think it was not held the correct way and it was an unofficial contest. So this time in 2023 we will hold the Official Miss BoobsRealm Legend. This is going to be a longer contest and held in two parts during the year, so it does not get old and long.
Now you will have 4 contests in 2023.
Miss Boobsrealm Content ( to be explained soon)
Miss BoobsRealm Legend – Qualifying Round(160 girls from the last few decades compete in the first round in 40 groups of 4)
Miss BoobsRealm Legend – The top 80-84 girls compete for the Legend title
Miss BoobsRealm 2023: to be held in November-December of 2023.
I have not defined yet all the girls and the rules. It is probable that there will not be a Committee for the first part of the contest.
Unnofficial -interim chapion to defend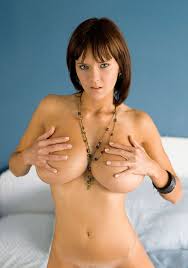 Below some of the names considered for the Legends Contest. I wanted to narrow it down to 90, but I will try to make the most people happy. I know that there will be always some people complaining that such and such were not considered.
Note 1. All Miss BoobsRealm winners are in the Legends contest
Note 2. The winner of the Miss BoobsRealm contest will qualify to the Legends contest. If the winner is already in the Legends Qualifying contest, the runn-up will take her place. If both are already,  3rd place to qualify her to the Legends contest.
Note 3. Miss BoobsRealm content contest split the girls on the BoobsRealm Onlyfans by catergories (first manhandling, solo, hardcore, remote video and rookies). The post is coming soon. UPDATE. Already going this week.
Note 4: Even though they are in the list Ala Passtel and Tessa Fowler qualify directly. The first as the unnofficial legends winner and the latter as the 4-times Miss BoobsRealm winner.
UPDATE: Updated list as of Jan 2023.
Remember to support the BoobsRealm Onlyfans to support this contest.
| | | | | | |
| --- | --- | --- | --- | --- | --- |
| 1 | Abbi Seccra | 51 | Gabbie Carter | 101 | Natasha Nice |
| 2 | Adele Stephens | 52 | Gianna Michaels | 102 | NeoAphrodite |
| 3 | Adisson | 53 | Haley Cummings | 103 | Noelle Easton |
| 4 | Agnetis Miracle | 54 | Haley Hills | 104 | Peach |
| 5 | Ala Passtel | 55 | Hannah Hilton | 105 | Rachel Aldana |
| 6 | Amanda Love | 56 | Hitomi Tanaka | 106 | Regina Rodnova |
| 7 | Angela White | 57 | Ines Cudna | 107 | Rhonda Baxter |
| 8 | Anna (bangbros) | 58 | Jana Defi | 108 | Romina Lopez |
| 9 | Anri Okita | 59 | Jenna Doll | 109 | Samanta Lily |
| 10 | Antonella Kahllo | 60 | Jenna Valentine | 110 | Sammy Braddy |
| 11 | Aria Giovanni | 61 | Joanna Bliss | 111 | Sara Stone |
| 12 | Arianna Sinn | 62 | Josephine Jackson | 112 | Sarah Nicole Randall |
| 13 | Ashley Juggs | 63 | Julia JAV | 113 | Sasha Bonilova |
| 14 | Ashley Robbins | 64 | Karina Hart | 114 | Sensual Jane |
| 15 | Ashley Sage Ellison | 65 | Karla James | 115 | September Carrino |
| 16 | Ashley Springs | 66 | Katerina Hartlova | 116 | Sha Rizel |
| 17 | Asiri Stone | 67 | Kelly Christiansen | 117 | Shae Summers |
| 18 | Autumn Falls | 68 | Kelly Madison | 118 | Sharday |
| 19 | Autumn Jade | 69 | Kerry Marie | 119 | Shay Laren |
| 20 | Avy Scott | 70 | Kimmy Slocum | 120 | Shione Cooper |
| 21 | Bea Flora | 71 | KissMeFirst | 121 | Sigal Acon |
| 22 | Beth Lily | 72 | Krystal swift | 122 | Simi |
| 23 | Bettie Ballhaus | 73 | Lana Ivans | 123 | Siri |
| 24 | Brandy Talore | 74 | Lana Kendrick | 124 | Sophia Traxler |
| 25 | Brooke Wylde | 75 | Lantti Irres | 125 | Sophie Mei |
| 26 | Busty Ema | 76 | Leanne Crow | 126 | Stacey Poole |
| 27 | Candy Cole | 77 | Lindsay Dawn McKenzie | 127 | Stacey Vandenberg |
| 28 | Cara Ruby | 78 | Lindsay Pelas | 128 | Suzy Sun |
| 29 | Cassandra Calogera | 79 | Lolosavo | 129 | Svanhild |
| 30 | Cassieopia | 80 | Lovely Lilith | 130 | Tanya Song |
| 31 | Chaka T | 81 | Lucie Wilde | 131 | Terry Nova |
| 32 | Cheryl Blossom | 82 | Lucy Pinder | 132 | Tessa Fowler |
| 33 | Chloe Vevrier | 83 | Luna Amor | 133 | Touki |
| 34 | Christy Canyon | 84 | Mady Gio | 134 | Valory Irene |
| 35 | Christy Marks | 85 | Mandy May | 135 | Vanessa Y |
| 36 | Daizie Kellog | 86 | Maria Body | 136 | Venera |
| 37 | Danielle FTV | 87 | Marie Lambo | 137 | Viola Baileys |
| 38 | Danni Ashe | 88 | Marina Visconti | 138 | Violetta AKA Chuky Dream |
| 39 | Demi Scott | 89 | Marry Queen | 139 | Virginia Felsom |
| 40 | Devon Daniels | 90 | Maseratiii | 140 | Vivian Blush |
| 41 | Diane Poppos | 91 | Merilyn Sakova | 141 | Wendi White |
| 42 | Dillion Carter | 92 | Mia Melano | 142 | Westy |
| 43 | Domino | 93 | Michelle Bond | 143 | Whitney Stevens |
| 44 | Eli Tetona | 94 | Milena Velba | 144 | Winter Pierzina |
| 45 | Emily Born | 95 | Minijello | 145 | Xenia Woods |
| 46 | Erica Rose Campbell | 96 | Miosotis Claribel | 146 | Yonia |
| 47 | Estelle Taylor | 97 | Miss Issy | 147 | Yulia Nova |
| 48 | Ewa Sonnet | 98 | Mysti C | | |
| 49 | Faith Nelson | 99 | Nadine Jansen | | |
| 50 | Fuko | 100 | Nadinne Best Tits | | |