On the softcore side, meet Busty Alexandria from Girls Out West from Australia. Girls Out West is a site that has been around for years; however, it is turning heads lately thanks to Alexandria. A girl who has huge boobs that may remind some of those of Merilyn Sakova.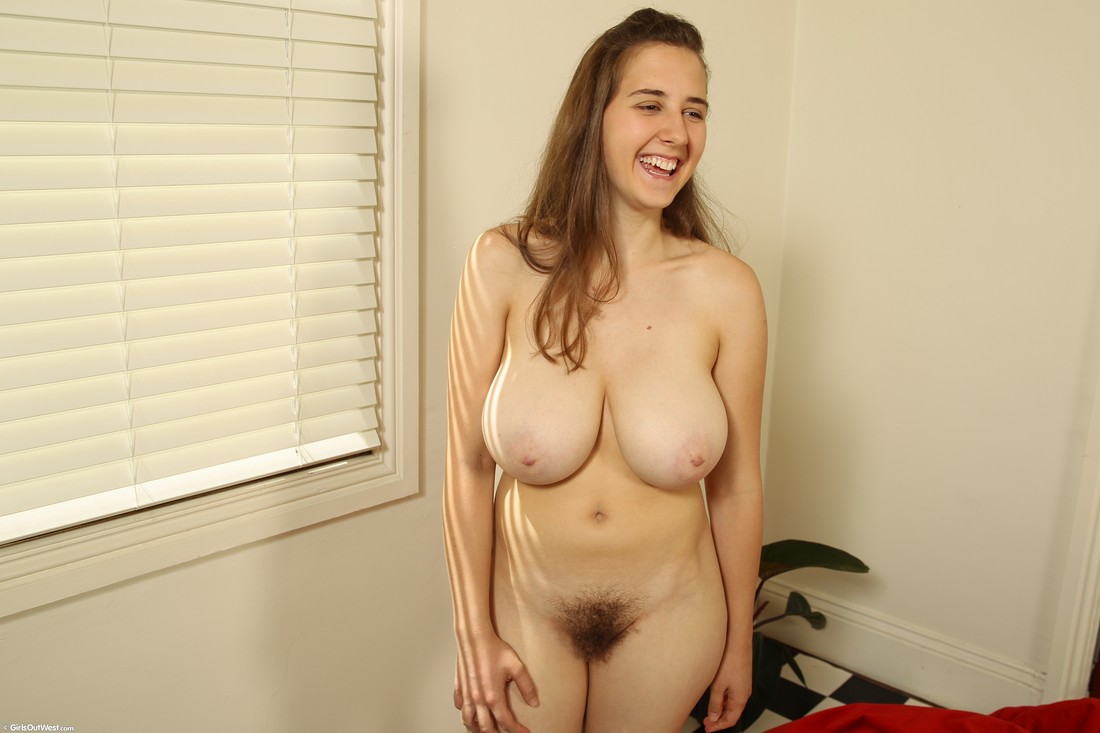 Meet Alexandria, a busty geeky-looking girl who looks very shy. However, she hides a pair of heavy hangers on her chest. She also shows us her inside, spreading her big pussy. She leaves her puvs grow, which is not common nowadays, which makes us think even more this shy girl is not that naughty in her private life or maybe she likes oit vintage style.
Alexandria is a busty girl who could make a name for herself among the top busty innocent girls who show off their majestic boobs. It took some time to feature this busty babe, but don't worry I hope we see more of her.
Even if we don't find much on her on Girls Out West, this site has a fair share of bosomy young amateur.  I will bring you more of those busty Aussies soon. For today let's enjoy Alexandria and her big rack.