Busty Anonymous Argentininan Pipita shows off her big naturals on twitter @18pipi_ta. The faceless amateur told BoobsRealm.com that she show off her tits for fun and has never considered selling content. Pipita does not want to reveal her identity or her name or face but is happy sharing her idenTITTIES!
Pipita is a 30-years-old Argentinian from a province in the South American country. She calims her big breast barely fit a 36DDD bra. I am guessing those jugs are 34G. She also has a very round ass well-deserving of a spanking,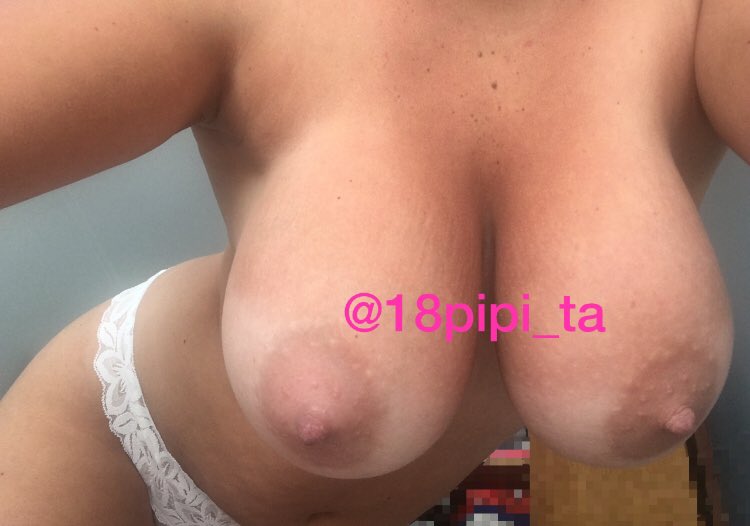 The name Pipita is the diminutive of Pipa which means Pipe. The noun Pipa is also related to the nose in some countries. The reason why the heavy chested girl chose the nickname remains unknown.
Enjoy some of the tweets by Pipita where she flaunts her big titties. As she is new to social media, maybe we can show her that she could be a star and make some good money selling online while remaining anoymous as other girls such as SmallGirlBigTitties or Princess996 do.
— Pipita (+18) (@18pipi_ta) December 9, 2018
A ??? pic.twitter.com/VTP3PgtgTl

— Pipita (+18) (@18pipi_ta) December 5, 2018
#martesdetetas ? pic.twitter.com/mzfnCYeeWU

— Pipita (+18) (@18pipi_ta) December 4, 2018