Meet busty redhead Jessa Flux, who has an amazing body and dream tits! Get ready for amazing Sensual Jane news. Also get ready for a 100% amateur site: Real Girls Gone Bad.
I want to introduce to you the amazing Jessa Flux. This busty redhead vixen has been around for over 10 years. Fortunately, I discovered her and I can't get my eyes off of her pretty face and her amazing breast. Jessa owns an amazing pair of boobs, whose bra tag says 32DDD. Besides a very colourful and comic-like website (UndressJess.com) Jessa Flux offers one-to-one Skype Sessions.
Besides shooting for her own site, Jessa also does appearances at Clubs.  With 10 years in the business, I think that you can't go wrong when joining her site or having a private Webcam Show with her. Those tits deserve your love and Jessa Flux will make sure you get a bang for your buck.  Follow Jessa Flux on twitter @UndressJess and get ready to undress Jessa Flux.
Sensual Jane is not shooting porn, but she is keeping in touch with her fans. Jane posted a photo on instagram for Christmas. How hot can this woman be!!! I'm sure that if I were Santa I would stay at her house, she would give me the cookies and I would give her my milk and then would screw her. The kids from all-around the world can wait.
You can contact Sensual Jane on her Official Instagram and ask her to buy her Private XXX Snapchat. If you do, I'd appreciate that you tell her that you come from BoobsRealm.com.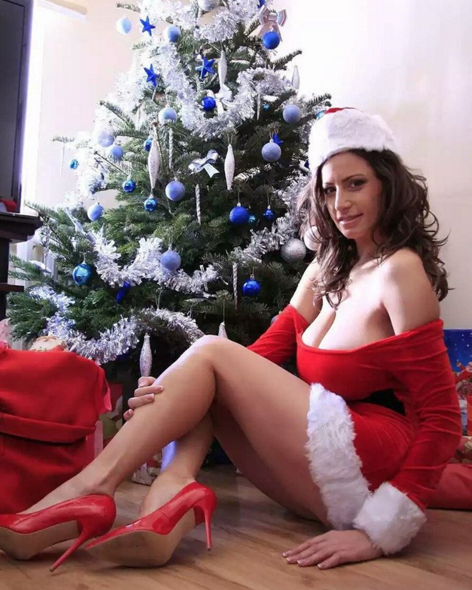 I'm considering organizing a wet t-shirt contest during next Spring Break season. If you have any place that you recommend me to go to find several clubs that host these contest in the States or Cancun or somewhere else, please let me know. I'm also considering going to Mardi Grass.
As I was searching for info, I came across this amazing site Real Girls Gone Bad. It features tons of videos and photos of Real Coeds being naughty at clubs. They go from making out, showing cleavage to showing off their naked bodies and even sucking dick or more on camera. Some do it for quick cash, others just because they wanna have fun after having some booze. I strongly recommend you to watch the real Girls Gone Bad. Many amateur big tits on display!