Today I bring you the latest discovery in Big Boobs Porn. She is Sylvia Bateman,a cute BBW aspiring pornstar from Austin, Texas. Busty Sylvia Bateman just turned 18 on June 20th 2018, so she is a millemium pornstar.
Sylvia is probably the youngest busty girl in porn. Actually, she is yet to take a dick in front of a camera, but Sylvia is more than willing to take a cock. She will be the newest star to debut and shoot boy/girl for a well-known big boobs site.
Meet BBW future star Sylvia Bateman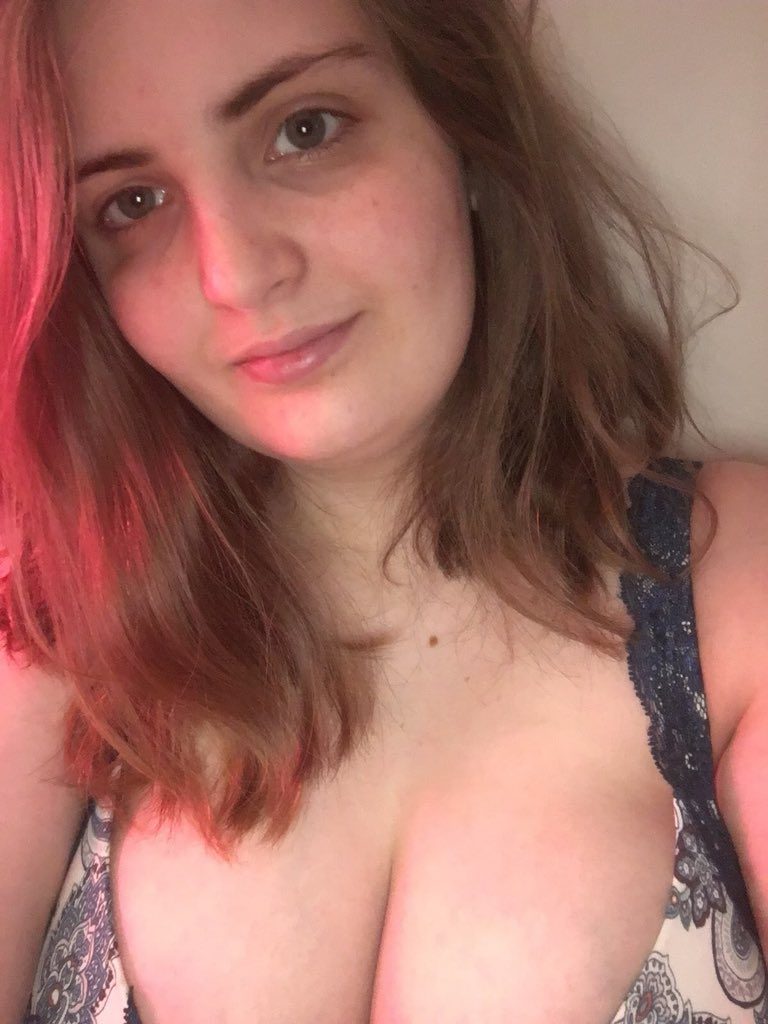 Sylvia not only has a pretty cute face, she also has 38G Natural breasts. She is a petite BBW naughty girl. Only 5'5″ and 170 lbs of pure lust.
Sylvia Bateman shared some exclusive photos with BoobsRealm.com, which is the first site to ever feature her in porn. Let's give Sylvia a warm welcome with warm cum and let's jerk off to those gigantic natural tits. I know she will appreciate it.
Look at those veiny tits.Look at that cute face that begs to receive a huge load of cum. How many dicks do you think would be needed to cover those giant tits with sperm?
Follow her on twitter @SylviaBatemanXO
Get ready for some XXX porn by Sylvia Bateman. Isn't she cute? Ge ready for her official porn debut!