Busty Mia Woods is a busty girl with a nice face and big naturals that she displays with pride and sensuality. When her boobs jiggle, you get hypnotized.
I already introduced you to Mia Woods before. And now I present her as another entry in the Miss Boobs Realm 2020. Mia Woods is a busty American babe who has massive tits. Huge naturals and a pretty face. She looks fine! And she also did some hardcore with her lucky partner.
Below some boobs jiggle and photos and screenshot of Mia Woods.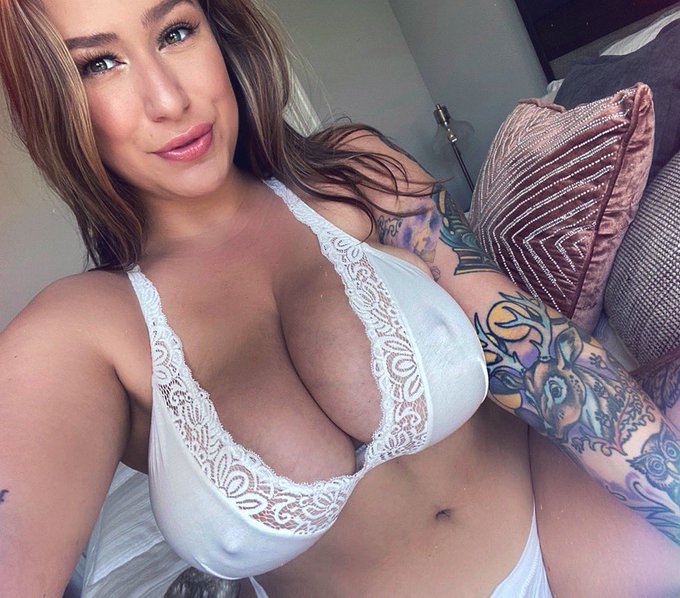 Jiggle Jiggle JIgle
Good morning Twitter! RT this if you love to watch titties jiggle as much as I do lololololol pic.twitter.com/6sXUFOWR9I

— MIA WOODS ? (@miawoodsxxx) September 3, 2020
Find Mia Woods on Social Media and Onlyfans
Twitter: https://twitter.com/miawoodsxxx/
Pornhub: https://www.pornhub.com/model/mia-woods
Instagram: https://www.instagram.com/miawoodsxox/ (her 177k account and her latest at 6k got deleted)
And more tits bouncing. Who would not love those to bounce on their faces?
RT this if you think I should post a premium vid on my onlyfans for free tonight ?
❤️https://t.co/xjsCDRJ9gL pic.twitter.com/gn4jR4QK5h

— MIA WOODS ? (@miawoodsxxx) September 25, 2020

And photos: