Welcome to the first round of the contest to name the best big boobs of 2015. To know see the list of participants per group and links to each group visit the #MissBoobsRelm2015 main page. The top 4 girls of each group will advance to the finals which will start in late November. The lady who wins the final round will get US$300.
Go on the BoobsRealm forum and voice your opinion. Share your thoughts. If you are a model and want to have another photo for the contest, feel free to contact me
UPDATE: First round has finished for the first 19 groups. The additional 5 groups will be posted on Thursday July 30th and will be up until August 17th.
QUALIFY FOR NEXT ROUND: Tessa Fowler, Siri, Katie Kox and Sindy_111.
Tessa Fowler was the girl most voted in the whole round (317 votes).
The following are the 10 girls in this group:
Amanda Torres: She is a webcam model who found success in the nude modeling world. One of her most famous sets is the one shot for the  big boobs lover Cel for xx-cel.com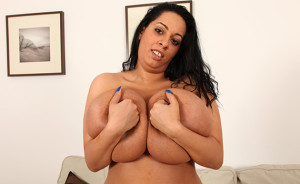 Katie Kox: Katie just won her preliminary group. The busty vixen has a cult following that always supports her.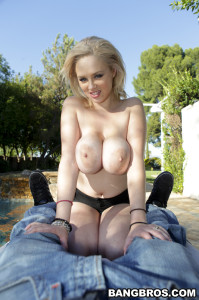 Krystal Swift: She made her return to the adult business for DDFbusty.com; however, she is widely-know for her impressive rack and her pretty face.
Mia Ford: Hot camgirl with nice breasts. I caught her on time once and got addicted to her boobs, face and personality. She is a pleaser.  Her twiiter is @Mia_Ford_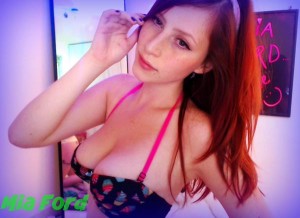 Laura Orsolya: Laura has great huge boobs. She has posed for Scoreland and ddfbusty.com
Sindy_111: Huge mega-tittied camgirl. I am sure you will love her. Sindy shows her huge boobs on her room.
Siri: Legendary and exceptional Siri keeps on captivating her legion of Sirians doing it all for her fans on her official website. Siri did her first anal not so long ago. I wanna see what comes next! Siri is not only a great performer, but also a smart business woman. She is a Quora acclaimed contributor whose opinion is always important to know. Her twitter can be addictive =)
Sofie Style: A cute busty euro girl who has given boners and wet dreams to many guys around the world. She has been on Scoreland, too.
Susana Alcala: She won the battle in the preliminary round. Now she faces some heavyweight boobs. The Spanish girl shows that she has two big boobs as assets. Her twitter @Susana_Alcala
Tessa Fowler: Charismatic, beautiful and busty. Tessa shows her big natural boobs to her fans on pinupfiles and also does amazing/breathtaking/cum-sumoning webcam shows on MFC. Tessa is a very gifted woman. We want Tessa to stay forever posing for us. Check her updates on @TessaFowler and TessaFowler.com.