Welcome to the first round of the contest to name the best big boobs of 2015. To know see the list of participants per group and links to each group visit the #MissBoobsRelm2015 main page. The top 4 girls of each group will advance to the finals which will start in late November. The lady who wins the final round will get US$300.
Go on the BoobsRealm forum and voice your opinion. Share your thoughts. If you are a model and want to have another photo for the contest, feel free to contact me
UPDATE: First round has finished for the first 19 groups. The additional 5 groups will be posted on Thursday July 30th and will be up until August 17th.
QUALIFY FOR NEXT ROUND: Maseratti XXX, Allie Bay, Sammy Braddy and Mion Hazuki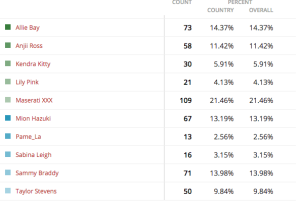 The following are the 10 girls in this group:
Allie Bay: A young beautiful lady. I had the chance to meet her at the AVNs. I can assure you she is as kind and genuine in person as she is on cam. Visit Allie Bay chatroom, buy her videos and spoil the busty tattooed colleger girl, who is going to attend law school. On twitter she is @AllieBayMFC
Anjii Ross: I am surprised that Anjii Ross is not top name in the big bust niche. At least not yet. Anjii has what it takes to be a fan favorite. Pretty face, nice personality and obviously an awesome rack. Find more of her @Anjii_Ross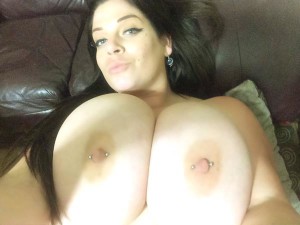 Kendra Kitty: Stripper and a new camgirl. Kendra Kitty is a blonde that knows what she wants. Her big natural boobs -which is not common for a stripper nowadays- need 4 hands to be covered. Imagine this busty babe giving you a lap dance. Well she can give you a virtual lap dance and you can drink champagne too.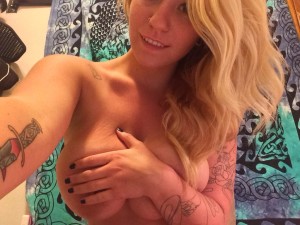 Lily Pink: The UK is the country that offers the most busty girls to the contest. Lily Pink is another example of how beautiful and busty girls over there can be.  How come you can't love this blonde. She is what the doctor ordered. See more here.
Maserati XXX: News broke that Maserati was shooting down her site; but I got word that she is revamping it. So don't worry, we have the biggest black boobs still available for our viewing pleasure. Follow her @clubmaseratixxx
Mion Hazuki: Another busty star from the rising sun. Mion looks innocent, but she has done many scenes that place her as one of the top japanese pornstars. She is on twitter @MionHazuki… Good luck if you understand Japanese.. I only know… BUKAKE!!!!
Pame_La: Super cute busty blonde who does solo on chaturbate, but also sells boy/girl videos with a lucky stud.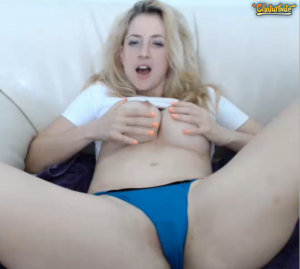 Sabina Leigh: Scoreland knows how to get the best BBW. Sabina Leigh has been on XXL girls. I hope we see more of her soon.
Sammy Braddy: One of the most famous busty glamour models from the UK. Sammy Braddy is synonym of beauty and class. I had the chance to chat with her once. Really nice and sweet lady. She is on twitter @sammybraddy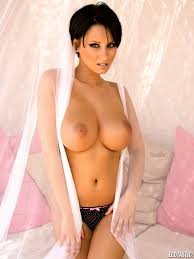 Taylor Stevens: The most famous Canadian busty girl. Taylor is also the top webcam girl on ifriends. Next week I will post a very nice and exclusive interview with the beautiful Ontarian. She is one of the friendliest camgirls who always does her best to leave her fans with a smile on their faces. CHeck her daily updates on http://www.taystevens.com/blog/