Welcome to this round. Eleven groups (A-k) feature the best 110 busty girls of 2015. Models have been distributed Alphabetically.Voting starts today October 12th, 2015 and will end November 2nd, 2015. Final round will start November 3rd, 2015 and will be extended until November 15th. Miss BoobsRealm 2015 will be announced during November 16th, 2015. Miss BoobsRealm 2015 will receive $350 as a prize, courtesy of our sponsor www.imodel4you.com.
The top girl of each group will advance to the finals. Fans will only be allowed to vote for one girl every 7 days. For security reasons  and to avoid fans voting several times, security has been added. In case suspicious voting is detected, a strict investigation will be done and models affected will be disqualified. Models please tell your fans to behave.
To check out all the groups and previous rounds please go to Miss Boobs Realm 2015 contest page.
UPDATE: Casssidy Morgan advances to the Great Final
Casssidy Morgan: Busty and fun Casss is always waiting for you on he cam with a smile on her face and two big reasons to make you happy. Follow her @CasssidyMorgan to know what she is up to.

Charlee Chase: A fan favorite. MILF Charlee Chase never disappoints. Fans love to watch her and producers love to work with her. Charlee is at @charlee_chase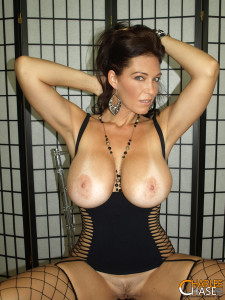 Chloe: Busty Chloe is still a mystery. She has only shown her big natural juggs at pinupfiles.com. Everybody is waiting for more material. I am sure there is more to come soon.

Danielle Delaunay: Also known as Danielle FTV. Beauty comes naturally is her site's tag line. Danielle was my first interview when I had a non-adult blog. A top professional and a hot girl willing to please everybody. She is always friendly and eager to share her life with her fans. To know more go to Danielleftv.com and her official twitter account.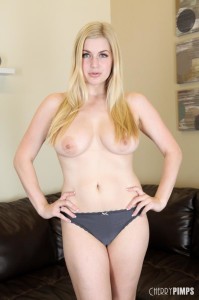 Desiree Vega: Scoreland's newcomer. The big-tittied blonde has a pair of silicones that watered every guy's mouth.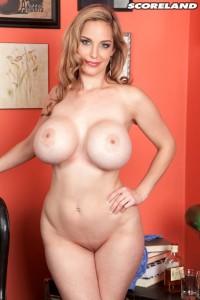 Diamond_Bee aka UniversalGems: One of the wildcards of the first round. The busty dark-skinned beauty is looking to make an impact on the cam world. Find her on Chaturbate doing solo and couples shows.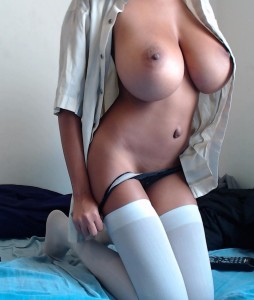 Dillion Carter: Even if Dillion Carter would not have those amazing big breasts, I would love this girl. She is pretty and my buddy Nottyboy told me she is a really nice lady. I am looking forward to watching more of her. Find her on twitter at @DillionCarter

Dominican Poison aka Ms Issy: The hot ebony mega busty model is one of a kind. Everybody knows who she is and probably everybody has bust a nut at least once thinking of this lady.  Her twitter @mizzissy
Donna Bell: She has had a lot of fan support on the first round and on Miss Boobs Realm 2014. The blonde sexy ddfbusty stand out is very active on the European circuit and is reaching a very good position in the ranks. Follow her @donnabell2013

Elizabeth Marx: A top glamour model. She just had an amazing photshoot at zishy.com. Everybody loves Elizabeth. She is an angel on Earth.
[polldaddy poll=9122238]