Welcome to this round. Eleven groups (A-k) feature the best 110 busty girls of 2015. Models have been distributed Alphabetically.Voting starts today October 12th, 2015 and will end November 2nd, 2015. Final round will start November 3rd, 2015 and will be extended until November 15th. Miss BoobsRealm 2015 will be announced during November 16th, 2015. Miss BoobsRealm 2015 will receive $350 as a prize, courtesy of our sponsor www.imodel4you.com.
The top girl of each group will advance to the finals. Fans will only be allowed to vote for one girl every 7 days. For security reasons  and to avoid fans voting several times, security has been added. In case suspicious voting is detected, a strict investigation will be done and models affected will be disqualified. Models please tell your fans to behave.
To check out all the groups and previous rounds please go to Miss Boobs Realm 2015 contest page.
UPDATE: Katerina Hartlova is on the Great Final!
Jennica Lynn: Jennica Lynn has shown that you can be a top star on your own. She manages her c4s and is very successful at it. She posed for Scoreland years ago which made fans think that b/g was coming. However, Jennica Lynn has sticked to what she wants to do and has only done bg with her bf for her own videos. To know where you can get her stuff and her news just follow her on twitter @miss_jennica 

Jessica Robin: The redhead busty vixen has managed to be on top -no pun intended- Her energy during her scenes makes her a fan favorite. I love busty redheads. Jessica is a must in this competition and fans seemed to agree voting for her in the previous round.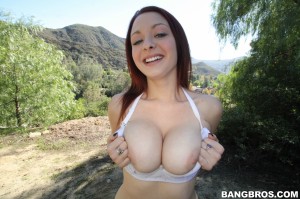 Jessie Minx: Mega busty Jessie is dedicated full-time to her camming career. Her hot videos and her personality have positioned herself as a top girl. Whether you want big boobs or great ass, Jessie's body has what you want. Get to know her at @JessieMinx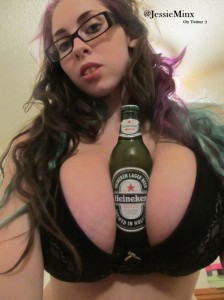 Joanna Bliss: The busty Romanian has been active this year thanks to our friend xx-cel who groped those big breasts on xx-cel.com. It might be a wishful thinking, but watching her getting the hard treatment at heavyonhotties would be a dream come true.

Joey Fisher: The busty glamour legend have cut her hair and done some mainstream movies this year. Her magazine photos show that she is still a very attractive bosomy girl. We want more Joey and we want her in more titty-grabbing action. Great news is that she just shot for her 2016 calendar, so we will have her again on Miss Boobs Realm 2016. Her twitter @joeyfisher_
Julianna Simms: The busty newcomer is well-liked by fans. She works as a florist and she deserves many roses. Would Miss Boobs Realm 2015 be a coronoation to her great year? She has mainly worked for Scoreland and promised to have more pics out very soon. Is hardcore on the way? I have spoken with her about it but can spoil the good or bad news. Her twitter is @julianasimms

Karla James: Beautiful Karla had a baby this year, but she got some material out. Karla has been camming and interacting with fans this year. Follow her on twitter and be the first to read her news. (@x_KarlaJames_x)

Karlee Grey: Karlee Grey is a new pornstar who has made quite an impact this year. She killed it in the previous round and will prove herself on this one against all the top heavyweights. Follow her on twitter @karleegreyxxx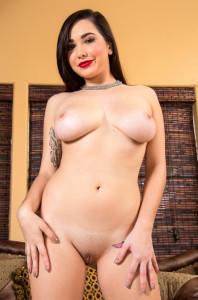 Kat Kittie Sauce: The busty young cam girl was another surprise from the first round. Kat has an amazing body and is really fun to watch on cam. Please stay tuned for an exclusive interview with Kat Kittie this week. Follow @KatKittiesauce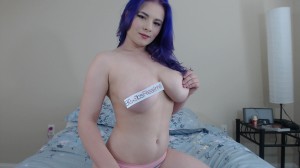 Katerina Hartlova:I always refer to her as: my beloved Katerina. The czech top pornstar is breastfeeding her lucky baby, but managed to have some preggo shoots and a comeback scene for dffbusty and Milena Velba. Boobs Realm has contacted Katerina for a second interview. Stay tune for the updates.