Miss Boobs Realm 2020 preliminary list. Help me find the best busty models of 2020. Pornstars, models, cam girls, amateurs and instagram busty babes.
We have passed the half of the year. Unfortunately the global situation has decreased the number of productions and have gave an advantage to the girls creating onlyfans or patreon. While we hope things will change in the near future, it is very unlikely that we will see a lot of new content created by many sites. LA has resumed the shooting of porn; however, not all pornstars are comfortable working.
The busty models who have continued creating content are the ones who worked from home. The Miss Boobs Realm 2020 will be a short one. The girls on the list below are the girls that have been more present in creating content. Remember, it is not about girls whose content was released in 2020 but filmed in 2019. It is also not about who is your fvaorite busty girl. It is a combination of work and improvement or changes. Girls doing the same as they did years ago will be held to a higher standard than the ones who have been creating content for a couple of years or less.
Pinupfiles girls have not been shooting much content. I know Lana Kendrick shot content in March and is shooting pregnant content which will come out soon. Tessa, winner of the Miss BoobsRealm 2019, got  new life and is in this list because of her onlyfans. However, there is a chance Tessa will not make it to the final 51-girls 2020 contest.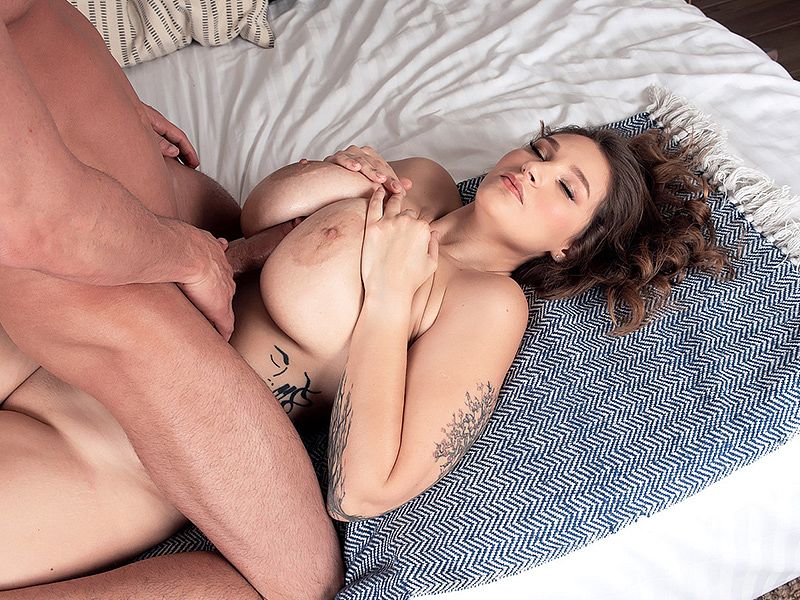 The final format will see  a qualifying round of 4 girls, from which 1 girl will qualify to the Groups round. 8 groups of 6 models each. The winner of each Group and the final round to declare the winner.
The pre-qualified girls are the following, but some may not make it to the final 51-girls list.
Pornstars: Angela White, LaSirena, Annabel Redd, Gabbie Carter, Josephine Jackson, Codi Vore, Angel Wicky, Aria Taylor, Autumn Falls, Black Kylie.
Models: Tessa Fowler, Sha Rizel, Demmy Blaze, Lucy Laistner, Sigal Acon, Lana Kendrick, Samanta Lily,  Hanna Orio, Vivian Blush.
Solo Porn: Kim Velez, Korina Kova, Selena Adams, Sabrina Nichole, Daria, Katerina Hartlova.
Webcam/Amateur: Asiri Ocean, Carla4Garda, OneBigKiss, Madison Carter, Whiptrax, Nina Nightbloom, Cassiopia, Nicolebun.
Rookies: TheDroHoe, Sp00kytitties, Abby Ellison, Laura Mariee, Megara Steel
Instagram: Matti Marroni, TeddyBearOsito (girls on the featured image), Adiel Grech, Kendra Rowe, Mady Gio.
Meet Madison carter:
Tig ol' bitties pic.twitter.com/uSAfV2Nh2B

— Madison Carter MFC (@MadisonC1997) July 3, 2020