It seems people have been very vocal about naming Mady Gio the Best Busty girl of 2022. In 3 months you will have the chance to express your opinions and choose the MissBoobsRealm2022, along with the Committee.
Remember, there is no nostalgia acts. There is no she is my favorite. It is about which girl was the best busty star of 2022.
I was originally against entering the veterans, but for now, some are still in the pre-candidate list. Some girls will be taken out and some will be added. There are 3 spots left -hoping for Touki, Regina Rodnova, Lucie, Wilde, Viola Baileys to come back and Yungfrecks to finally show them. Obviously these 5 wishful thinking are impossible.
3x winner Tessa Fowler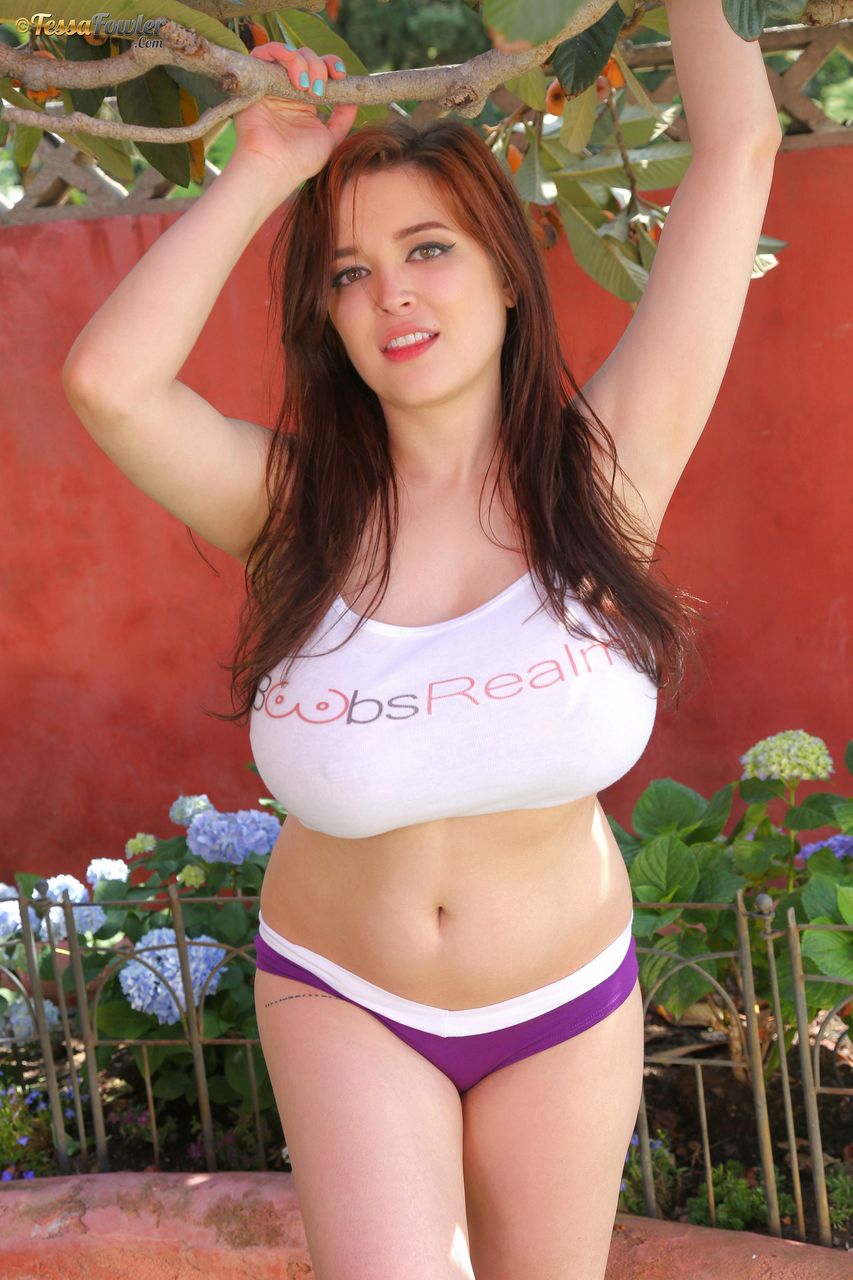 Ok here is the list. Some girls are missing links, just because I did not have the time to add them. Some JAV girls will be added.
Notes:
I am not sure if Joanna and Kittycute will remain
Gabbie Carter did some webcam and is still on her onlyfans, so there is a chance she is added
Katerina and Hitomi, who were the only girls part of all previous contests were not active in 2022, so they are not eligible
See-through does not qualify, thus Milada Moore and a few other popular girls on forums are not included
Natural tits only
It is probable that the "legends" are placed in 2 groups just for them, leaving the new blood in all other groups.
QUESTION
For MBR2023 -next year-, would you consider voting if voting was in a subscription page ($3)?
Alexsis Faye
Alexxa Fire
https://twitter.com/alexxa_fire
Amy Taylor
https://twitter.com/AmyTaylorOF
Angel Peach
https://twitter.com/Angelpeach7
Angela White
Angie Faith
https://twitter.com/Angiechatur
Annabel Redd
Anri Okita
Ari Faith
Aria Six
Babygirl Emmy
https://twitter.com/babygirl213emmy
Bailey Saint
https://twitter.com/Tbaby8888
Barbie Howell
https://twitter.com/jaxbeachbarbie
Big Butt Bambie
https://twitter.com/bigbuttbambii
Brooklyn Figley
Busty Fairy
https://twitter.com/BustyFairy
Busty Kait
https://twitter.com/BustyK8itlyn
CassieOpia
Charlie O
https://twitter.com/Cowgirl4Cowgirl
Cheryl Blossom
Chewy Waifu
https://twitter.com/Chewy_waifu
Chloe lovlyseductions
https://twitter.com/lovlyseductions
Chloe Surreal
Codi Vore
Dakota Jade
Dash Bond
https://twitter.com/dashbondar
Demmy Blaze
Esskayuwu
https://twitter.com/EsskayuwuNSFW
Gelluh
https://twitter.com/gelluhxo
Goddess Arianna
https://twitter.com/BoobGoddessAr
Gummii
https://twitter.com/OfficialGummii
Hailey Aurisch
https://twitter.com/haileyaurisch
Hailey Rose
https://twitter.com/HaileyRoseFucks
Haleyyyybuggs
https://twitter.com/haleyyybuggs
Hazel May
Holly Garner
https://twitter.com/RealHollyGarner
ImJennica
Jenny Hotstuff
https://twitter.com/jenny_hotstuff
Joanna Bliss
Josephine Jackson
Karissa Marie
https://twitter.com/Karissamairexxx
Kasey Madrazzo
https://twitter.com/kaseadilla16
Katie NaturalBabe
https://twitter.com/Naturalbabe199
Kira Liv
KittyCute
Lauren Jasmine
https://twitter.com/mommymushrooms
Leanne Crow
Lilith Jane
https://twitter.com/TheLilithJane
Lolosavo
Lori Taylor
https://twitter.com/LoriTaylorxx
Madison Carter
Madison Larra
https://twitter.com/madisonlarra
Mady Gio
Makayla Melons
https://twitter.com/Callme_K_Melons
Mary Jane
https://twitter.com/maryjane3_14
Mia Magic
https://twitter.com/Mia18Magic
Micky Bells
MissChillaBit
https://twitter.com/MissChillaBit
MissFortune
https://twitter.com/missfortunevip
Molly Evans
https://boobsrealm.com/go/scoreland
Mysti C
Natalia Poliakova
Naturals Nicole
https://twitter.com/BigNaturalsNic
Nikki Michay
https://twitter.com/nikkimichay
Octavia Red
https://twitter.com/OctaviaXRed
Pola Rainbow
Poshirex
https://twitter.com/poshirex
Princess Crystal
https://twitter.com/ChasinggCrystal
Rixia Digivolved
https://twitter.com/Rixiadigivolved
RockeyBabey
Rosie Grace
https://twitter.com/rosie_grase
Samanta Lily
Sarah Bustani
Scar Wonderland
https://twitter.com/scar_lettx7
Selly Madeline
Sha Rizel
ShamelessPlug
https://twitter.com/ShamelessYour
SheisTang
https://twitter.com/sheisatang
Sigal Acon
Silvia LaSanta
https://twitter.com/silvia_lasanta
Skylor Mori
Tania Bann
Tara The Witch
https://www.instagram.com/tara_the_witch/
Tessa Fowler
TheDrohoe
https://twitter.com/thedrohoe1
TheEPrincessNatalie
https://twitter.com/theeprincessnat
Tokyo Teaa Kylie
https://twitter.com/Tokyo_teaa
Vanessa Lovell
https://twitter.com/vanessalovell83
Violetta AKA Chuky Dream
Vixen Virago
https://twitter.com/VixenViragoX
Winter Pierzina
Yonia
YourbustyDoll Valery
https://twitter.com/YourBustyDoll_
Support BoobsRealm Onlyfans