The big boobs party starts today! Top 2 girls of group A will advance to the first round which will feature 220 girls. To view to full list of girls and group pairings check the Miss BoobsRealm 2015 info. Meet the girls. This round ends June 28. The poll is at the bottom. Enjoy! Share your comments.
UPDATE: Susana Alcala and Wifey advance to the next round!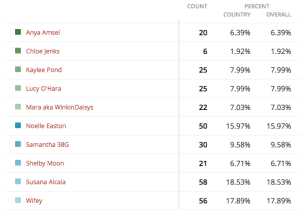 Anya Amsel: One of the cutest young girls I have seen live. This girl has been making waves on Chaturbate and has even done hardcore with her lucky hubby. She is on twitter and always friendly to her fans @AnyaAmsel
Chloe Jenks: The sexy busty brunetter made her debut on Cosmid.net and has fans craving for more! Huge natural tits for all big boobs lovers.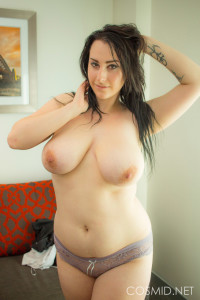 Kaylee Pond:  Her twitter is @KayleePond and she makes her fans happy. Kaylee represents what every BBW needs to be. Pretty, sexy, busty and with a cool personality. She likes to cosplay and please her fans on her MFC shows.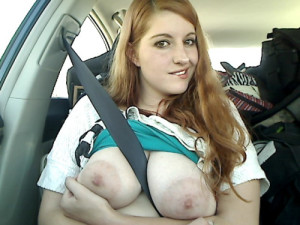 Lucy O'Hara: Everyone's favorite ginger. Lucy may not have huge boobs and she has stayed away from hardcore, but there is no doubt that those boobies are worth a titfuck. Check her out @MissLucyOHara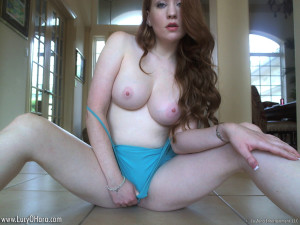 Mara aka Winkin Daisys: Busty Mara is almost a BBW legend. She has been around for quite some time and got an interview with me this year. You can follow her on twitter @winkingdaisys and enjoy her photos and visit her official site.
Noelle Easton: The princess of porn made a comeback last year. She recovered from some health issues and lost weight. Her boobies went a big smaller, but are still nice funbags.  She was one of the top girls in last year competition, but now she has to fight startin in this preliminary round. Her twitter @NoelleEaston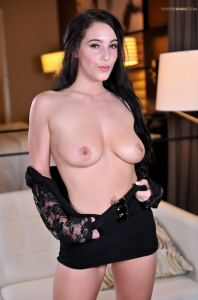 Samantha 38G: The busty MILF has been busy the whole year. I think she has done it all. If you like MILFS and BBWs, Samantha is a must see!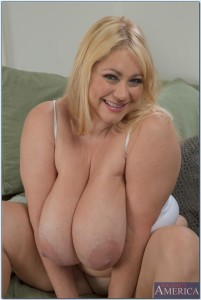 Shelby Moon: A busty czech that we all have seen somewhere down the road. Shelby is still around and being naughty everywhere.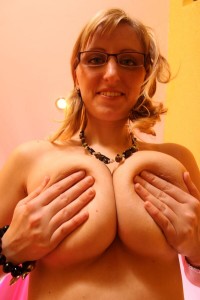 Susana Alcala: A hot busty babe. Her natural tits make her a top choice for the ones that like latina's looking girl. Her twitter @Susana_Alcala She just debuted for DDF some weeks ago and is looking sharing more of her sexual skills with us.
Wifey: A self-made star, Wifey is the MILF many dream about. She has made a name for herself pleasing her hubby and sharing it online. Wifey does it all and is not slowing down! Follow her @wifeysworld