There is a cam girl I miss. She was beautiful as an angel and had big natural boobs. She even was part of Miss Boobs Realm 2015 and advanced to the second round. Her MFC username was SunnyGrl621. She told me in October 2015 that she was stopping webcamming soon. I think this girl has the Emily Born look and the big tits back her up. Here a photo to remember this busty blonde.
I have been on a roll presenting you big boobs girls from Chaturbate. One of the girls that caught my attention was AwesomeGirl38. I saw her tits yesterday and I liked them; however the new screenshots I got were not as great as what I saw. AwesomeGirl38 is pretty. But I will let you decide if you think she would be a good Miss Boobs Realm 2016 contestant. You can also pay her a visit every night on Chaturbate.
Kristi Lovett is a famout MFC cam girl. She is known also for having huge fake breast and playing video games. She was mentioned on my original post about Twitch and big boobs. Kristi is only 23 years, but she has been around since she was barely legal. Her boobs are huge. I am not the biggest fan of fake breast, but tit fucking those big jugs would surely make my day. You can always visit Kristi Lovett on webcam and play with her giant tits.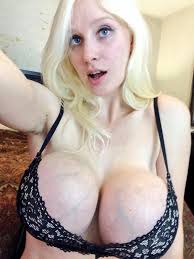 Last but not least, please vote for your favorite Miss Boobs Realm Legend and complete the Boobs Realm survey to provide you with the best big boobs entertainment.