Mistress Qades makes her Woodman Casting X debut. The European blonde made a surprise appearance with the bald man. Also Katerina and Domino play together on DDF.
I am surprised as Mistress Qades is busty, but she does not necessarily fit the type of girls Woodman would live to interview or fuck. This is the same guy who said years ago that Lily Madison was too fat for him and did not want to shoot a famous blonde who is a big star in Spain. I guess this is another effect of Onlyfans and he is following the footsteps of Scoreland.
According to Woodman she will bring some surprises to the site. I got messages about Mistress Qades, so I think many of you will like her.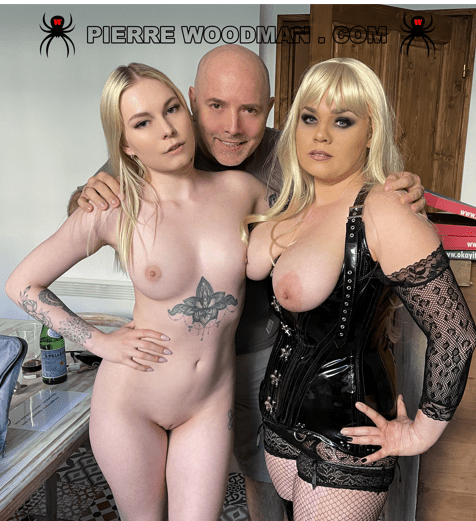 A few weeks ago I asked Katerina Hartlova what she was doing in Prague. She told me she was shooting a lesbian scene with Domino. It happens that the scene has been released by DDF.
I tried to embed the trailer but it was not possible; however, you can watch it on ddfbusty.