Today I am going to present to you more busty amateurs that I would like you to ID. As I always say, these girls should become models someday, somehow. I am not even talking about porn, but at least modeling for glamour sites. If they are already unknown celebrities, why not just embrace their popularity and make a decent living out of it?
The first model is a busty and cute girl who fulfils the fantasies on Pokemon fans. It is said that she cosplays often. I just read that her name is Kyle. Who else would like to be that little Pikachu and be in her hands…. Or between some other parts?
Another busty cosplayer joins our list. I am not too familiar with Animes or Mangas or even Comics. I only can say that whoever she is pretending to be, she is doing it with pride. Look at her chest and how she poses. She is astonishing. Another name needed.
 This girl in blue seems to be shy. Her eyes are telling us that she is afraid of selfies, but her pierced nipples point at us sending us a subliminal message –bite us-. I am not sure if her tits are natural, but I would really want to find it out with my own hands.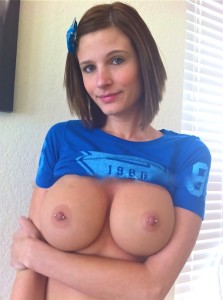 This pretty girl is already a doll by showing her face. However, those breasts ascend her to goddess level. This cute girl has been posted on gfrevenge.com Does that mean that she broke the heart of a guy? Is she a not so good girl? Does she have nudes? Many questions that burn our heads… So let's work on them and give this hottie a name.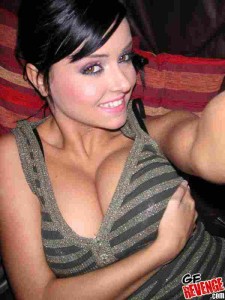 This girl is the cutest.  The scarf made her look even hotter. No more words need to be said. I hope this girl is on adult bangbook