I am going to disclose some of the issues I have had in the last few years, which made me lose interest in posting and finding new models. Today I had the breaking point. A model featured on this blog got my twitter suspended. I will not reveal names, but I hope you understand what I am coming from.
The amateur girl
So today a model I have featured several times and even did an interview decided to got my twitter suspended because she stated that I was violating twitters terms and conditions by posting a private photo. Twitter, in a very dictatorial way has suspended me temporarily. But, what private photo was it? What did I post? I am sure you are wondering. the answer is a grabbed a photo and a short video of a PUBLIC webcam show she did.
The model, who I was in touch often for a while decided to message me and ask me to remove all her content. She has moved on with her life. I could not reply and do so as I was at my 9-5 job. However, she had no better idea than reporting me to twitter causing me a first suspension, which puts my account in jeopardy; an account I worked hard for years. I get to 67K followers and try to make a name for the blog. Now I am at risk at losing everything and because I girl who was selling her content online decided she did not want to have her content online anymore.
I am unable to explain the whole situation to twitter. The photo was from a public cam show, the girl has even posed with my BoobsRealm tank top. I have interviewed her. I have bought her videos. So, why does a girl is so happily showing her tits online allowing people to post about her and spread the word, then one fucking day either gets a job r a new boyfriend and decides to report others and affect their income.
Visit one of the kindest busty models
The DMCAs
Two years ago I took my first hiatus. I was having some issues and also got the site hacked. When I was about to come back in two days 3 different models who gave me permission to post their photos and even one them posed with the sites tank top sent me DMCA complains getting google to hide my links. When I contacted one of the girls, she told me she had a new boyfriend, thus she did not want him to see her online fucking her ex. I guess that is something these young girls should think before doing. Actions have consequences and we all need t learn to deal with them whether we like them or not. That is life, that is being an adult.
Amanda Love
Amanda was quite a sensation. She was going to be my spokesmodel 3 years ago. She was the chosen one for a planned youtube campaign. Amanda got my tank top and some money to start the gig. That was the last time I heard from her.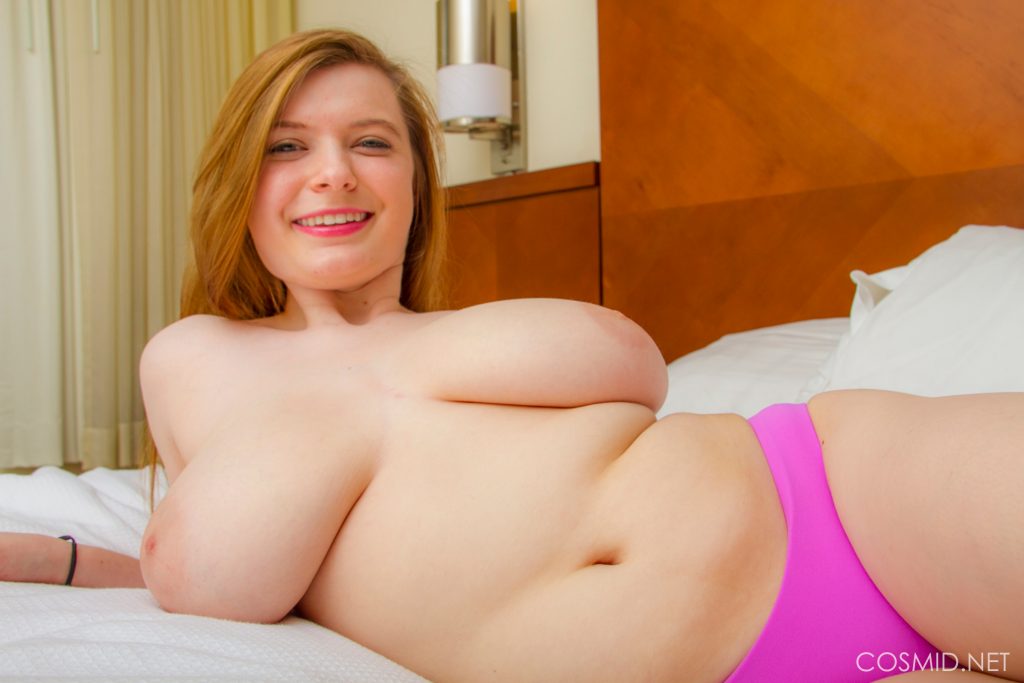 The curious case of Emily Born
This short and busty girl was a overnight sensation. She complained to every site possible to get her photos removed from every site. I was one of the few that agreed to erase her photos, even tho she was not the owner of the photos and it was going to affect my revenue. She thanked me. Then she asked me to post her version of the story. Months later she gets back with her BF and decides that I am a piece of shit for posting her content. Yes, I was the only one that replied and accepted to take it down, unlike any other site, but it was my fault that she showed her tits and got money for it.
A famous topless model showed her pussy
This is hilarious. I am in "good terms" with this girl now. However, things were not that way all the time. I found online a couple of photos of her smiling to the camera while showing her very pink pussy. As it seemed to be part of a photoshoot I posted the pics as breaking news. I a few days later I got insulted and threatened to pay 500,000 dollars for revenue lost cause of that photo. When I asked that I needed to confirm who was legally owner of the photo in order to know who I should talk to she say she was 17 in the photo. When I mentioned how come she could charge me for revenue loss for a photo that was not supposed to be legal she did not how to answer. Finally the model accepted that the photo was from when she was 19 and it was from a private shoot with a photographer.
The model was not Tessa, but why not having a great girl in this post
The model that thought she was gonna be rich
I tried to help a girl to start posing. She actually got money desperate and did not follow any of my suggestions. She did not even care to learn how to use social media and wanted somebody else to do that -for free- and just show up for the money. When the girls' boyfriend found out about her new promising career he convinced her that everybody was scamming her and that producers were making millions and she was only making hundreds of dollars a day. The girl started requesting $2,000 per topless shoot -something not even Angela White asks for sucking dick- and well… we might never hear from her .. probably again. She burned all the bridges with everybody that wanted to help her
In conclusion, girls can do whatever they want, but they do not understand that their voluble minds affect other people's money, time and energy.