Pinupfiles has released new Bella Brewer photos from her debut album. Also Rachel Aldana shows off her giant rack. Which one has bigger tits? Bella Brewer is also interviewed on the Glamour report.
The second part of Bella Brewer first set on Pinupfiles is out. Too many photos of this big-tittied girl. Below a sample, but you know you can find more. Also you will enjoy a free interview made by the Glamour report. You can get to know more about busty Bella and her big natural knockers.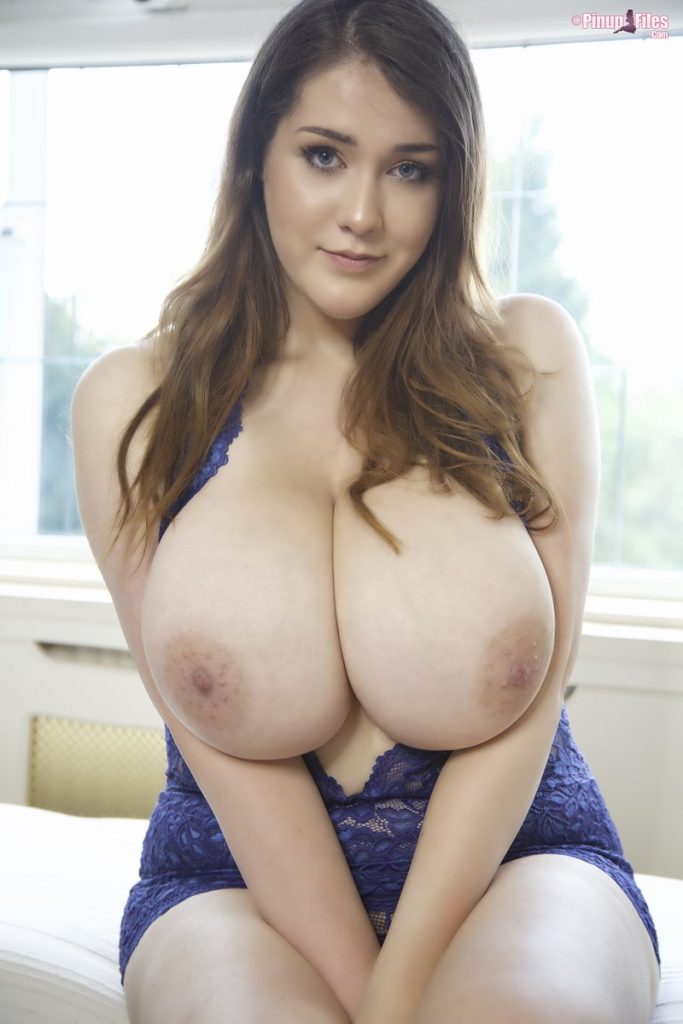 Time to go to another huge tits girl. Rachel Aldana is back. While Bella is a heavy contender to beat Rachel in the huge udders department, I wanna read your comments on that. This new Rachel set is called Royal Purple. Below some samples. You can get them all on Rachel Aldana's official website.