Ok guys, you asked for it. More news and rumors and more posts. I expect you like this bunch of information.
We start with Haley Cummings. The pretty blonde is retired from the adult industry. She told me in a brief conversation that she has no plans of going back. She has now two kids and is just focused in being a mom, a wife and doing eventual camshows on MFC.
Another semi-retired girl is the gorgeous Natasha Nice. The french former future legend decided to gain some weight and to give a fuck about what producers wanted. She just wants to stop caring about others opinions. She used to be the hottest new commodity in porn 5 years ago. Everybody wanted her to do anal, but now that she is open to do it, nobody has approached her to break her ass in front of the camera.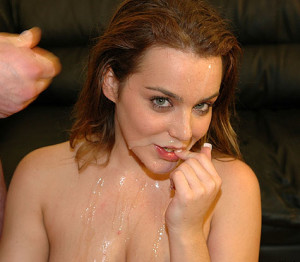 Ewa Sonnet, another ex-internet darling is apparently not doing so good on her new site. She updates content every two weeks or weekly sometimes, but seems that in 2014 fans are not buying her topless act. With the new crop of girls that have come in recently such as Lucy Wilde, Viola, Sha Rizel, Antonella Kahllo and Lily Madison seems that Ewa and her generation (that includes Merilyn Sakova, Jana Defi, Ines Cudna, Bea Flora, and more) are just an after thought unless they step up and do some more naughty acts).
Chubby freckle face Sierra Skye has left her porn days behind. The busty face who also possessed a really cute face is married and is living a civil life. I heard she had a kid, but I am not sure. Wish this pretty and cute girl the best. Her friend Cassandra Calogera is just sticking to camshows and selling some videos on clips4sale. She has gained some weight and her tits are incredibly huge. You have to fuck her tits with you whole body. Lucky her husband!
Seems this time I only had news about retired pornstars. To add to this list, Sara Stone is now a mother of two children and is living a life away from porn. Some impostor contacted me on twitter and I was almost about to interview that individual, but I could not get proof of the real identity.
Last but not least, Karina Hart, who tried to launch her own site 2 years ago as Kay Loove, is retired again from the adult world. She is apparently making a living as a make-up artist in her native Czech Republic. I am trying to get to her for an update of her whereabouts and an interview. Wish me luck.