This month just started with the celebrities leaks. However, there will be more interesting things to come… just stay tune (no I am not talking about more leaks, so don't attack the blog!!! )I am talking about news and rumors on BoobsRealm. BTW, some people have speculated that some leaks may be actually benefiting the career of the celebrities involved.. let the speculation begin!!
BoobsRealm.com broke the news of Katerina Hartlova pregnancy. Well, to confirm this, Nadine Jansen has release a set of herself and a pregnant Katerina on her site .  One of the most beautiful girls on Earth – IMO- looks adorable. Check her nice tummy.
Last night I had a dream that involved Haley Cummings. I have not heard of her in a long time. I know she announced that she was shooting again, but has yet to reveal what will be her first new scene. Going back to my dream…. It may sound geeky, but in my dream  I met Haley at an event and literally fell in love with her. The second thing I did today, after getting my blog restored was searching a video of this blonde busty goddess on youtube. Here what I got.

I was checking one of my favorite blogs: Tetas Enormes (from Spain) and came across this busty Russian whose name is Yulia K. She has just gotten a photo session and looks like she will become the new amateur sensation. Here more pics of this lady. She indeed has huge tits!!! Topless is a must for us!!
101 is the number of celebrities affected by past monday leaks, known as "The Fappening". Below you may see the list of victims hacked. BTW, I have always been a fan of Rachel Nichols and Kirsten Dunst, despite not having big titties! Actually some girls are unknowns to me. Sorry girls, but at least one pic has to go with a post. So in the middle of the list. KATE UPTON huge ol titties!!
Note: Jennifer Lawrence has taken the prize!!! however, Kate has the best titties.. I was not a fan of her before this!
AJ Michalka, American actress, singer-songwriter, and musician
Alyson 'Aly' Michalka, AJ's sister, also an American actress
Allegra Carpenter, actress, best known for The Fault In Our Stars
Abigail Spencer, American actress
Alana Blanchard, American professional surfer and bikini model
Alexa Jane, model
Angelina McCoy, actress, best known for Enchanted
Anna O'Neill
Ashley Blankenship, actress, appeared in The Wolf Of Wall Street
Aubrey Plaza, American actress and comedian
Abigail 'Abby' Elliott, American actress, voice actress and comedian
AnnaLynne McCord, actress and model
Avril Lavigne, Canadian singer-songwriter
Amber Heard, American actress and model
Rebecca 'Becca' Tobin, actress, singer, and dancer
Brie Larson, American actress, screenwriter, director and singer
Brittany Booker
Candace Smith, American lawyer, actress, model, and beauty queen
Candice Swanepoel, South African fashion model, best known for her work with Victoria's Secret
Cara Delevingne, English fashion model
Carley Pope, Canadian actress
Carmella Carcia
Carrie Michalka
Cat Deeley, English television presenter, actress, singer and model
Carly Foulkes, Canadian model and actress
Chloe Dykstra, actress and model
Clare Bowen, Australian actress and singer
Dove Cameron, 18-year-old U.S. actress and singer
Elena Satine, Georgian-American actress and singer
Elle Evans, American model and actress
Ellenore Scott
Emily Browning, Australian film actress and singer
Emily DiDonato, model from New York
Emily Ratajkowski, British-born model and actress
Erin Cummings, American actress
Erin Heatherton, American fashion model and actress
Farrah Abraham, TV personality, author and pornographic actress
Gabrielle Union, American actress and former model
Gabi Grecko
Hayden Panettiere, U.S. actress, model and singer
Hope Solo, American goalkeeper and two-time Olympic gold medalist
Heather Marks, Canadian model
Hilary Duff, American actress and singer-songwriter
Jacqueline Dunford
Janelle Ginestra
Jennifer Lawrence, American actress
Jessiqa Pace
Jessica Dunford
Jessica Riccardi, model
Jesse Golden
JoJo, American singer, songwriter and actress
Joanna Krupa, Polish American model and actress
Jennifer 'Jenny' McCarthy, American model and actress
Josie Loren, U.S. actress
Joy Corrigan
Kaley Cuoco, American actress
Kaime O'Teter
Kate Upton, American model and actress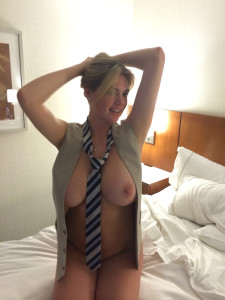 Kate Bosworth, American actress
Kelly Brook, English model, actress and TV presenter
Lauren 'Keke' Palmer, American actress and singer-songwriter
Kim West, American TV personality socialite
Kirsten Dunst, American actress, singer, model and director
Krysten Ritter, U.S. actress, musician, and former model
Lake Bell, American actress
Laura Ramsey, film and television actress
Lea Michele, actress and singer, best known for her performance as Rachel Berry on the Fox TV series Glee
Leelee Sobieski, actress
Leven Rambin, American actress
Lisa Kelly, American trucker who appeared in Ice Road Truckers
Lisalla Montenegro, Brazilian model
Lindsay Clubine
Lizzy Caplan, American actress
Mary-Kate Olsen, American actress and fashion designer
Mary Elizabeth Winstead, actress and recording artist
McKayla Maroney, artistic gymnast
Melissa Benoist, American actress and singer
Meagan Good, actress
Megan Boone, actress
Michelle Keegan, English actress, best known for playing the role of Tina McIntyre in the ITV soap opera Coronation Street
Mikayla Pierce
Misty Treanor, retired American beach volleyball player
Nina Stavris
Rachel Nichols, American actress and model
Rihanna, singer
Sarah Shahi, American actress
Sahara Ray
Sarah Schneider, American writer, actress, and comedian
ScarJo (possibly Scarlett Johansson, actress)
Selena Gomez, American actress and singer
Shannon McNally, singer-songwriter
Tameka Jacobs
Teresa Palmer, Australian actress and model
Uldouz
Vanessa Hudgens, American actress and singer
Victoria Justice, Nickelodeon actress
Wailana Geisen
Winona Ryder, American actress
Yvonne Strahovski, Australian actress
Alison Brie (U.S. actress) and Dave Franco (U.S. actor)