Unfortunately this is going to be a a sad edition of News and Rumors.
Ala Pastel aka Gabriella aka Karim Spolnikova is apparently married and has got a breast reduction.  She lives happily in a European country and is a housewife… Let's remember those big ol titties!
Winter Pierzina is back on twitter. The newly tattooed busty vixen is still at it. I tried to contact her, but with no luck. I hope she regroups and even goes full fledge topless model or just do something else, because her ins and out are getting really tiresome.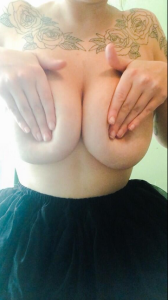 On a bright side, Angel Wicky is really busy shooting for many producers and getting ready to take the USA by storm. We wish her the best luck on her career. She is a really professional lady… and really hot!!
EDIT: It was reported yesterday that according to a newspaper from Dresden;  in July 2013 Milena Velba died in a car accident. Today we could contact Daktari Lorenz, who has been her photographer for years. He informed BoobsRealm.com that those news and the newspaper piece attached were fake. Since that moment, BoobsRealm.com has deleted the images previously posted. We thank Daktari and Milena for the clearing the rumor and BoobsRealm.com apologizes if there was any issues provoked by it. As the rumor is debunked, we wish Milena and her site will be back soon.
Photo courtesy of www.milena-velba.de/