BoobsRealm.com is among the top blogs dedicated to busty girls. In BoobsRealm.com we pay tribute to those beauties who shares their nice huge boobs with us. However, I have found many pretty ladies that even without being THAT busty have captivated my mind -and something else-.  I have selected a list of girls which features models and pornstars whose bodies are pieces of art. The 16 girls, in no particular order are the following
Jenna Ivory: This ivory skinned beauty looks like an angel fallen from heaven. She has nice boobs which allow her to perform nice titty-fucks. She actually is a pornstar and one of the fastest rising stars in the adult business. Her twitter @jennaIvoryxxx. Her amazon wishlist http://www.amazon.com/registry/wishlist/1E3KLS74MWEEL
Michelle: This beauty came to my attention thanks to twitter user @dog_bacon who makes nice collages for good looking models he likes. Michelle goes as @Michelle011787 on twitter. I have had the pleasure of chatting with her and she is lovely. Looking at her pictures and adding that down-to-earth personality and kindness makes her the perfect bride for any guy who appreciates good ladies. She has an amazon wish-list so fans can spoil this lovely canuck. http://www.amazon.com/gp/registry/wishlist/1Z1LGJIN80D3T
Update: She launched ThisYearsModel
Vodkka Jane: She was the runner-up of the BoobsRealm 2013 contest. Jane is busty and a really pretty lady. After some evaluation and exchanging opinions with some fans, she may not be a part of the 2014 Boobs Realm contest as she was the less busty of the contestants; however, BoobsRealm.com wants to feature her and thank her and her fans for alll the support.
Cali Carter: A relatively new to the biz. This has not been a problem for her to take over. She has a great following and has been making waves in the porn industry. I am not the biggest fan of tattoos, but after seeing her ass and her face I am SOLD. Her twitter @CaliCarterXXX
Sheena Ryder: I got to know about her because my friend Nottyboy shot with her for his site nottyboy.xxx Sheena posses a booty that is worth 1 million bucks. Her site is sheenaryderxxx.com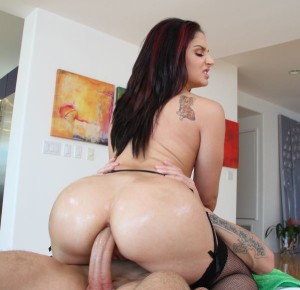 Amirah Adara: This naugthy girl from Hungary is one of the best rookies in LegalPorno.com Her twitter @AmirahAdaraXXX
Private School Jewel: This incredible blonde is  along with Michelle and other cuties a model for  http://www.thisyearsmodel.com/. She looks s innocent and sexy at the same time. @followJewel for more. In these pictures she poses with Michelle.
Cayenne Klein: She started as a camgirl on MFC (check her profile) and the moved into hardcore. She has even performed extreme anal for legalporno.com
Sophia Winters: This british blonde just launched her site . Follow her on twitter @SophiaWinters18 She has nice boobs, and that is why Boobsrealm.com cannot miss to ackowledge this beauty. Check her site, where she pleasures herself for your viewing pleasure http://www.sophiawinters.com/
SexiiAlyssa: A camgirl who also sells some videos on c4s Her twiiter is @sexiiAlyssa. Seems she may be entering the porn industry.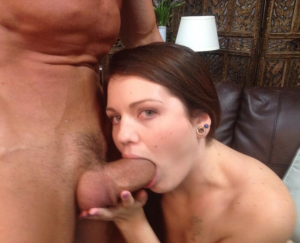 Ashe Maree: This thin girl is another sweetie who performs on cam. She has beautiful eyes that hypnotize everybody. @ashemareexoxo is her twitter.
Claire Heart: You will fall in love with this girl. It doesn't matter if you see her coming, as she has a pretty face, or going, as her butt is everything a buttman wants. @claireheart1992 to contact this babe.
Brooke Marie: A blonde cutie from MFC. Check her profile and enjoy her show. Her twitter @BrookeMarieCam.. ass lovers.. unite!
Holly Cakes: A pretty face and a nice body. Her personality makes you love her. She puts great shows for the fans that visit her room on her MFC room. I wish she did boy/girl. Her twitter @HolliCam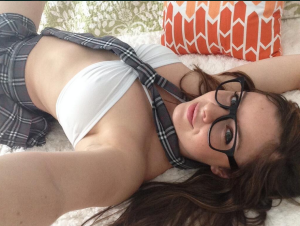 Aurielle Summers: This girl has one of the best asses in the world! @aurieleesummers I hope she does some boy/girl in the future.. She is one of those girls that can make me stare at her ass instead of looking at someone else's boobs.
Tiffany Taylor: A girl from the latest crop of blonde bomshells. She belongs to the same porn cohort of Jenna Ivory and Cali Carter. @tiffanitaylor22 is her twitter. A really pretty girl.

Tiffani Taylor, Jenna Ivory and Cali Carter sharing 1 cock
Ivy Jean: She used to go by the name Ivy Snow. Nowadays, she performs on MFC and shares her naughty pics and vids on twitter @MissIvyJean and on her official site ww.ivyjean.com
So, who are your favorite non huge boobied girls? Who would you add to the list????