I have to be honest. When I saw Myla Angel on Nadine's site I saw a nice petite and busty girl, but not a huge star when comparing her to other girls on that website. However, Myla Angel on cam is a different animal. She is a sex machine. And she fucks on camera.
When I saw her on Nadine-j.de I thought she was just another shy girl. But, boy I was wrong. I am glad I was. Myla Angel is an actual devil. A succubus craving for cock and warm sperm. She is a Chaturbate cam girl.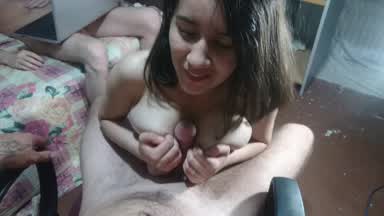 The photo on the featured image is Myla Angel on Nadine's site. Below is a video of her on cam. You can catch her live for her fuckshow. She even has videos getting fucked by 2 guys at the same time!