Who said that being in porn did not have its risks? Pornstar and Cam Girl Molly Cavalli got attacked by a Lemon Shark while shooting a promotional video for Camsoda.
It was just another promotional video for Molly Cavalli. The blonde busty pornstar was supposed to record a video promoting the site from a shark cagewhile being surrounded by a lemon shark. Apparently either poor planning or having a not secure cage ended up giving Molly Cavalli a memory she would not forget.
As Molly was down inside the shark cage, a lemon shark approached the cage and bit her ankle. Maybe the shark was a feminist against voluptuous women  or was one of those fans who want a piece of their favorite pornstars. All jokes aside, poor Molly got out of the water bleeding and crying.
The video has gone viral and whether intended or not it has giving Camsoda huge publicity and Molly Cavalli may have gotten new fans. BoobsRealm.com wishes Molly Cavalli a speed recovery and expects fans to check out more busty cam girls.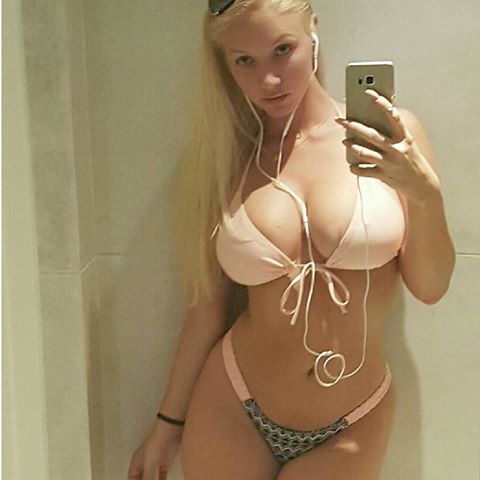 Below a video of the attack.