Apollonia Barbi is the realest busty glamour model. She has made a name for herself as a busty model for brands. Does not go topless, but the photos of her breast are breathtaking.
Apollonia raised her star going from a bullied fat teen to a gorgeous busty model. Here some background of her story:
Apollonia said: "The bullying started when I was around 10, with girls calling me fat and ugly. I didn't go to the local high school so I could have a fresh start and everything was fine until in year nine, at the age of 14, when I did my first ever mum and daughter photoshoot for Mother's Day.
"The photographer said I was really photogenic and that I should sign with an agency and then after that first shoot girls started telling me I loved myself.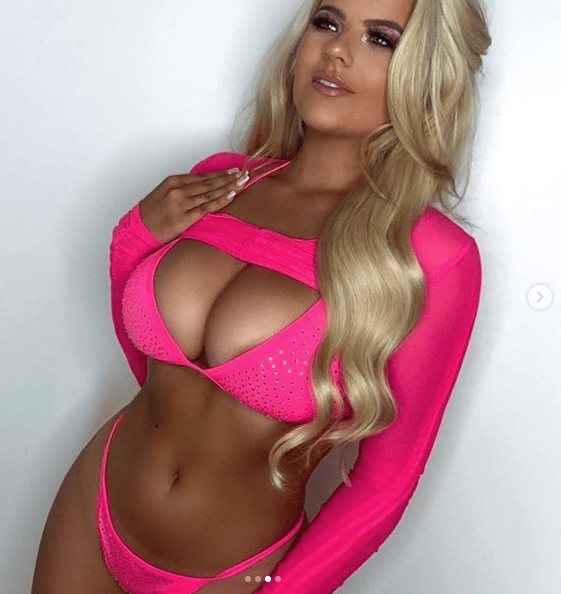 "I got called a sl*g even though I'd never even kissed a boy. I was pinned up against trees, I had stones and eggs thrown at the house and was sent death threats through the post, it was awful."
Apollonia launched her own agency Apollonia's agency which is helping other girls breakout as Real Glamour models in the UK. While so far Apollonia is the only busty model, we are sure she will have some busty discoveries soon.
Some basic information:
Full name: Apollonia Llewellyn
Born: Dewsbury 1 November 1999
Occupation: model, Businesswoman and influencer
Height: 5ft 5 inches
Hair colour: blonde
Eyes: blue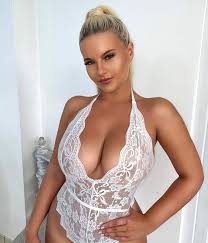 Instagram: https://www.instagram.com/apolloniallewellyn/
Onlyfans: https://onlyfans.com/barbipage3
Twitter: @Apolloniabarbi
Apollonia's onlyfans exploded early this year. Despite not being topless, fans enjoy her full-grown natural breast. Who could blame them. I get really excited each time a photo of the blonde doll pops up on my timeline.
Another big plus is that Apollonia is the sweetest and most polite model you could find, or at least in the UK. A girl who has not changed despite becoming a star. She is really down-to-Earth and very appreciative of her fans.
And this is why Apollonia and her beauty is in the Miss Boobs Realm 2010.