Round of news. Sabrina Nichole gets facialized by HeavenPOV. BoobsRealm announcement update and Mila Santos gets banged by 2 guys.
Sabrina Nichole is the playboy bunny that went to shoot for ThisYearsModel, Zishy and then went on webcam. She is now a popular onlyfans model. Sabrina lost some weight and that caused some saggy tits' which prompted her to get a reduction and lift. The Bunny has not shot full b/g, but has done several BJ scenes. One of them is the scene released today by both, HeavenPOV and herself. The scene was shot pre surgery, but just got released.
Heaven POV and Sabrina Nichole are launching the video on their respective onlyfans.
Prettiest little face to destroy 😇✨@Sabrinanichol visits @TheHeavenPOV OUT NOW! 🔗⬇️ pic.twitter.com/f58F44rOlw

— HEAVEN POV ✨ (@TheHeavenPOV) January 4, 2023
BoobsRealm was supposed to post an announcement on february 14th; however, I said on Monday today there was gonna be one. Both are the same. While I have been thinking it over and over and interestingly enough the universe puts things together, I have decided to postpone the announcement for next week. The 90% of the announcement is set in stone, but there is 10% that will depend on some events very soon.
Since the announcement of my retirement on September 2021 I have changed a little. Originally the date was supposed to be April 2023, then pushed to April 2025, but shoots until April 2024. BoobsRealm will continue to offer you the best boobs in the world until its final OFFICIAL retirement.
TheDroHoe on BoobsRealm ONlyfans (on the FEED)
All videos except Manhandlings or b/g for $15.98. Join HERE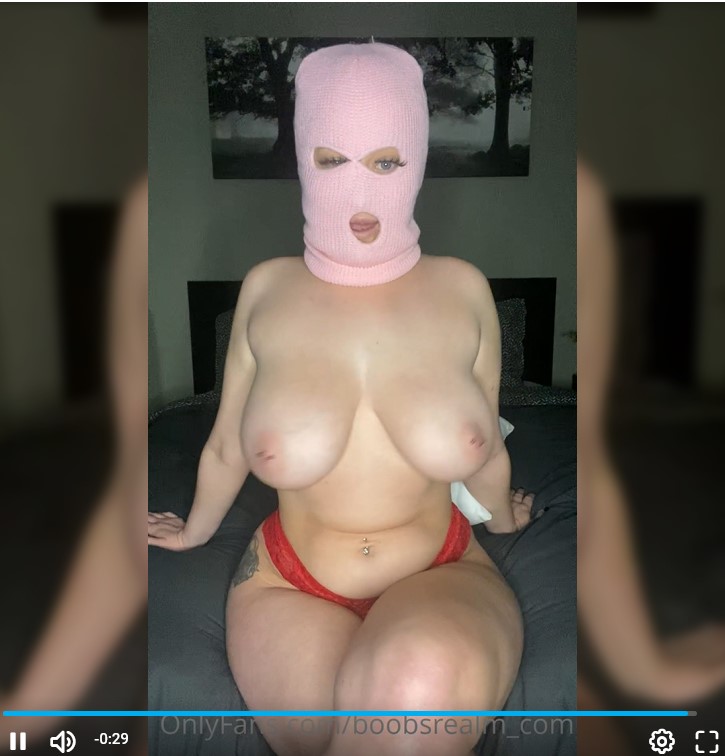 Mila Santos teased having shot with 2 guys -allegedly her first on camera threesome- Let's see what comes next. While unrelated to my retirement, this MIla Santos update makes me see more clear the things. Good for her and her fans, but let's go back the Golden Era: Merilyn, Tanya Song, Karina Hart, Gianna. Girls such as Sensual Jane, Katerina, Shione, Tessa were in tier 2 for many.
I respect the fans that like whatever the like and the dozens of thousands of performers, but as pro wrestling, this is not the business I grew up loving. I think you know where the announcement is going, but do not worry despite everything I will try to update the blog the most in 2023 and with Miss Boobsrealm Content, Best Of Miss BoobsRealm Legends, Miss BoobsRealm 2023 and MissBoobsRealm GOAT (2024) you will have an entertaining next months.