Let's celebrate San Patrick with some boobs that pay homage to this Holiday. Also get to see the recently leaked sex tape by WWE Diva Paige and former boyfriend. Where they hacked or where they released by the infamous boyfriend?
DDFBusty is offering a 33% discount, however, I have a better deal for you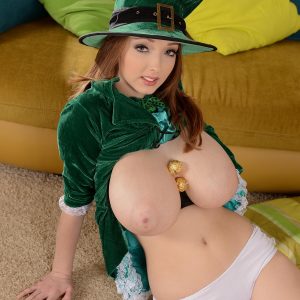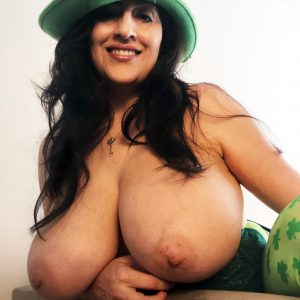 Lovely Danielle is also wearing the colors!
And watch this video below where a Dallas Cowboy player took advantage of his status and pulled down a busty girl's top to reveal her big boob. The girl's reaction is something a famous guy could get away with, but hey, you and I would be in jail..
I know you hate my political-related stuff… but POTUS is right, women let men do whatever they want when the guy is famous…
Grab them by the BOOOB
WWE Diva Paige is added to the list of Celebrities Sex tapes getting leaked. After the Emma Watson leaks news, Paige became trending topic on twitter.
Our friends from CelebJihad posted the leaked sex video -link on , not uploaded on it- where she gets fucked by former boyfriend Brad Maddox -former WWE wrestler.
All content is embedded from Celeb Jihad as I remember I got a letter from Kate Upton's team when I posted her nudes that are actually everywhere.
https://www.celebjihad.com/celeb-jihad/videos/wwe_paige_sex_tape.php
I'm sorry for the poor Paige. However, this should be an important lesson to all the girls out there who are not into amateur porn or get into porn: "DO NOT LET GUYS RECORD SEX VIDEOS. They always get a way to be on the internet. "
EDIT: Tweets showing Paige gettinf fucked my Maddox and getting Double Teamed by Maddox and Xavier Woods.
Even a dressing room can't stop Paige. This is the pinnacle of the IWC. #WWE Now this isn't Xavier Woods ? pic.twitter.com/O35Nbdnkyb

— GH Podcast (@GHHeadQuarters) March 18, 2017
"It's a new day yes it is". #WWE'S Paige vs. Xavier Woods and Maddox is the special guest referee. ? pic.twitter.com/YSyx0Hpu8h

— GH Podcast (@GHHeadQuarters) March 18, 2017
We can say Brad Maddox did get a TITLE SHOT
@WWE @WWEUniverse .. Paige and the title getting a makeover #NXT #Paige pic.twitter.com/hCF2zpmJZy

— Jason Holt (@Figure_God) March 18, 2017

Below some topless selfie from Celeb Jihad. Paige had bigger boobs than it looked like.
EDT: Photo removed
and a bigger ass too