Male pornstar Sam Shock released his Onlyfans page dedicated to busty girls Divine VIP. On this page Sam Shock shares his sex adventures with several professional pornstars.
Sam Shock has been around in the porn business for years. A former AVN winner and a guy who has fucked many of the girls we would like to fuck. For fans of this blog, Sam might remembered as the guy who got to grab Asiri Stone's huge boobs on camera.
Sam is on a mission to film the best big titty models in the world and already has 22 big titty sex vids and is release 4 per week and to make it easy to find your favorite size you can sort by cup size on his onlyfans check out his account and tell him what girls you want to see next and also if you mention boobsrealm in the comments he'll give you a free video.
Divine VIP features Sam fucking girls with tits DD and bigger. Some are natural, some are enhanced, but there are enough big tits for everyone
Below we can see him with Abigail Morries and her girlfriend.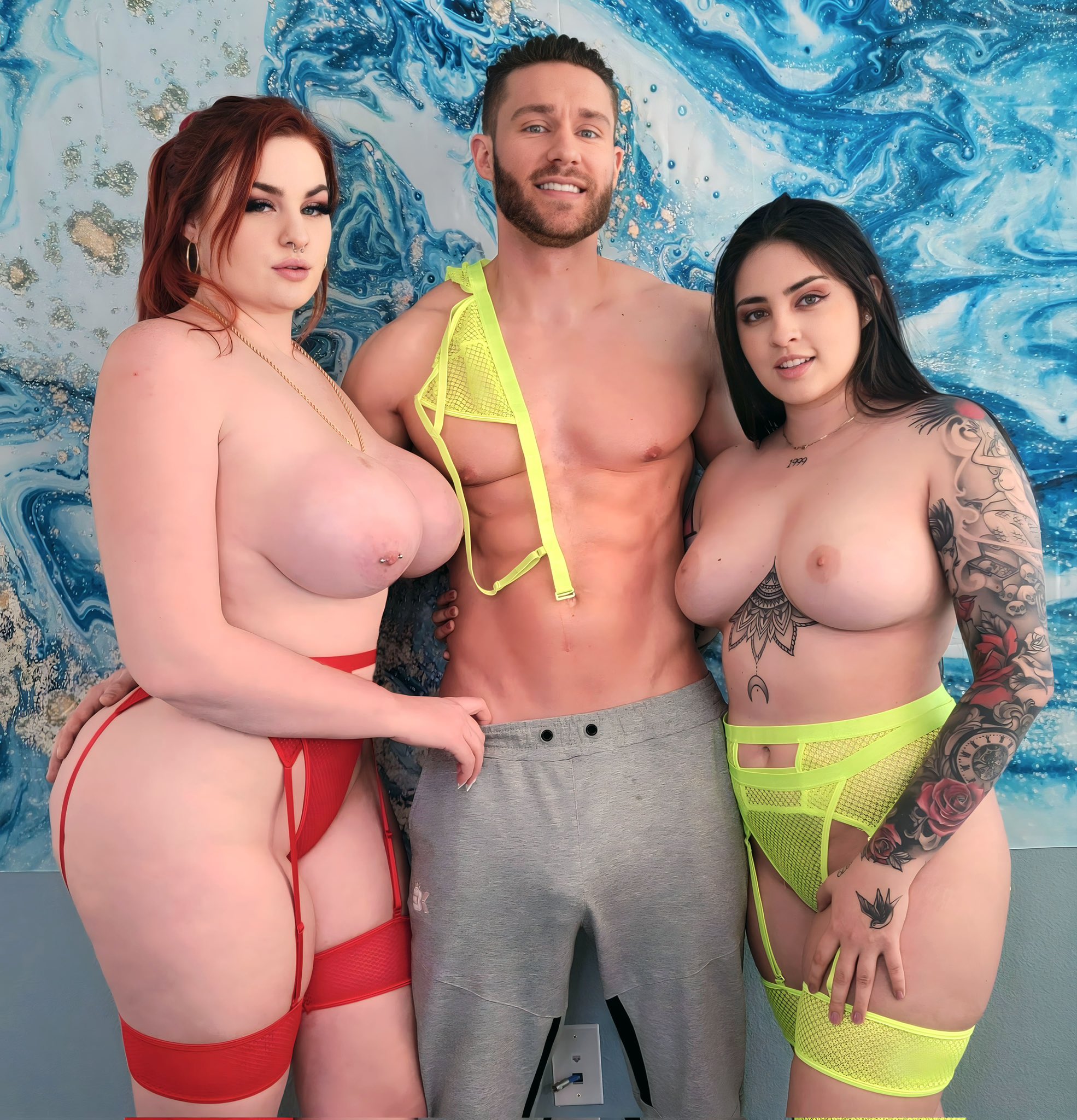 As of today Divine VIP is free for the first 30 days, so join and take a look at the videos. Make requests and chat with Sam. he might give you a big titty story or two.
Remember that in Divine VIP you will find Divine BOOBS!!
I once went to Miami, and staying with some people in a house for a couple days, and this girl @evamarieee heard I had a big dick and wanted her huge natural tits around it, so I let her play with it and came all over her big tits while her friend watched… just dropped on OF! pic.twitter.com/BuQpJrVno2

— Daddy (@SamShockX) December 14, 2022
I'll be uploading 4 FULL LENGTH vids each week! and I already have a bunch uploaded!

Subscribe now! Also don't worry I will only post 1 post and dm a day so you're inbox doesn't fill up! https://t.co/1LL8ZanEqd pic.twitter.com/xA1SZConsG

— Daddy (@SamShockX) January 17, 2023