Daktari releases new Yonia set. Codi Vore gets her first tattoo and Dirty Demi makes pro debut for Infinite Curves.
The People's Champion Yonia is the latest update on Nadine's Jansen. Yonia has the young coed allure and her scarce appearances make her special. Daktari's professional work also help highlight her strengths For some Yonia was the best of 2022. Hopefully she is back shooting and makes some amateur content with her partner in crime Luna Amor for Luna's onlyfans. However, in 2023 Yonia not only has to beat her boob nemesis Mady Gio, who is closer to hardcore and to turn the boobs world upside down, but also has in Angie Faith a new fan favorite. Other interesting potential finalists are Miss Meringue, Dirty Demi, Makayla Melons -who shows  face now- and Angel Youngs, whose tits are bigger and she looks prettier than ever.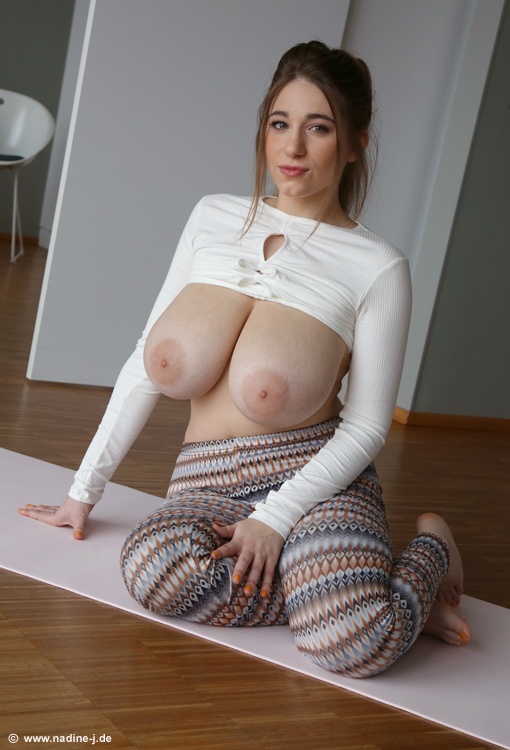 Codi Vore surprised her fans by getting her first leg tattoo. I said first, as I quote Codi herself. She mentioned on twitter that she wanted to do it for a long while and that she knows many men would be disappointed. Let's not forget that Codi has been one of the most left-leaning busty girls on social media, so her mention of "men" seems to be taking a shot at "the patriarchy". Anyway, if she is happy with the tattoo, good for her. Just let's ask Cody Rhoades and his wife whether that transformers neck tattoo was a good idea. Yes, AEW and WWE capitalized on marketing, but really?
The link to the tattoo: https://twitter.com/Codi_Vore/status/1638387553241006081
Just sold! Get yours! Tit Fucking My Tutor https://t.co/kI9UDWih3s #MVSales pic.twitter.com/Nh82lG8UOG

— Codi Vore (@Codi_Vore) March 20, 2023
I introduced you to the rising star in the UK scene: Dirty Demi. This girl gets it. Dirty Demi is an amateur girl that has made her Infinite Curves debut this week. Many amateur girls are realizing that shooting for producers increases their visibility as producers who feature many models can potentially reach fans that the model would not by herself. So far Dirty Demi has done solo content, but judging by the Alice Brookes boob play (which is on PPV on BoobsRealm Onlyfans for $15 and was shot by The Infinite Curves) we might see Dirty Demi getting dirtier in the future.
Brand spanking new and exclusive to our profile at https://t.co/BzWIxGBqBL is the totally gorgeous @Dirtydemi98 Come and worship her utterly stunning natural curves now…https://t.co/FFM6reVg40 pic.twitter.com/xkEWpwcK8x

— 🔞 The Infinite Curves 🔞 (@InfiniteCurves) March 22, 2023