After introducing some Eastern Europeans, Scoreland has set its sight on Colombia. The most famous Latin American country in terms of busty girls. This time they introduce the first two of what I think might be a new Colombian Wave. Today you will watch Katy Shavon and Shara Lopez.
Let's start with Katy Shavon. I really like this girl. I may not be a fan of her tattoos, but she has some serious natural hangers on her chest.  We do not know yet whether any of these girls may do hardcore, but I think they are working with the guys who used to shot porn in Colombia for Bangbros. It is relatively easy to find girls in Colombia willing to pose naked, it is hard to make them fuck on camera and it is even harder to make a big natural tits girl fuck on camera. Let's see if money talks here and we get Katy Shavon fucked hard.
Scoreland has uploaded Katy Shavon's debut video. You can't miss it!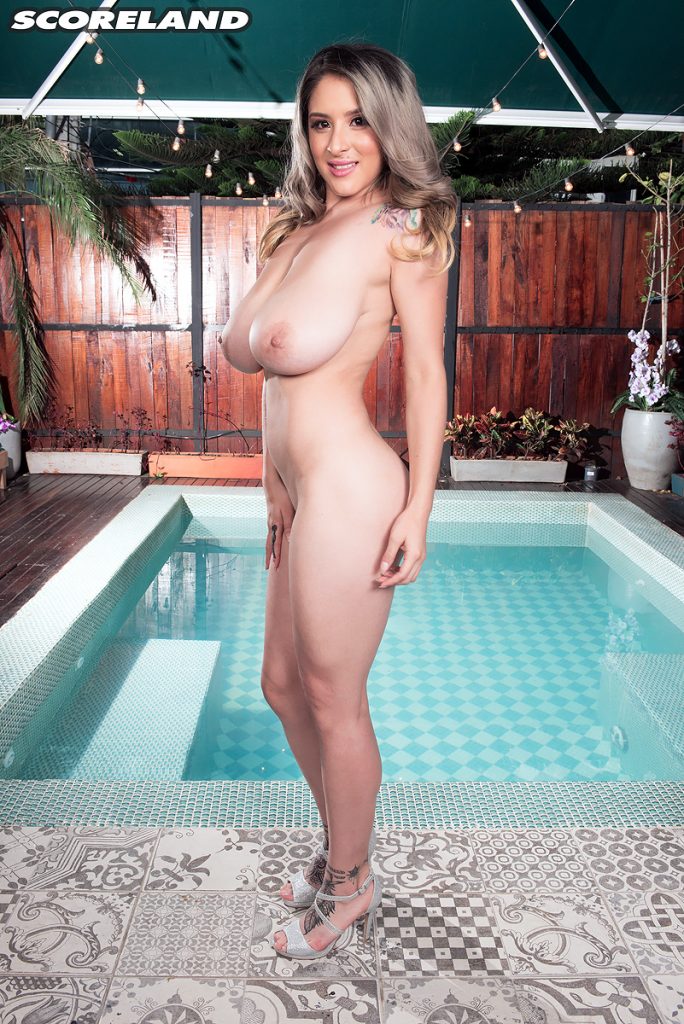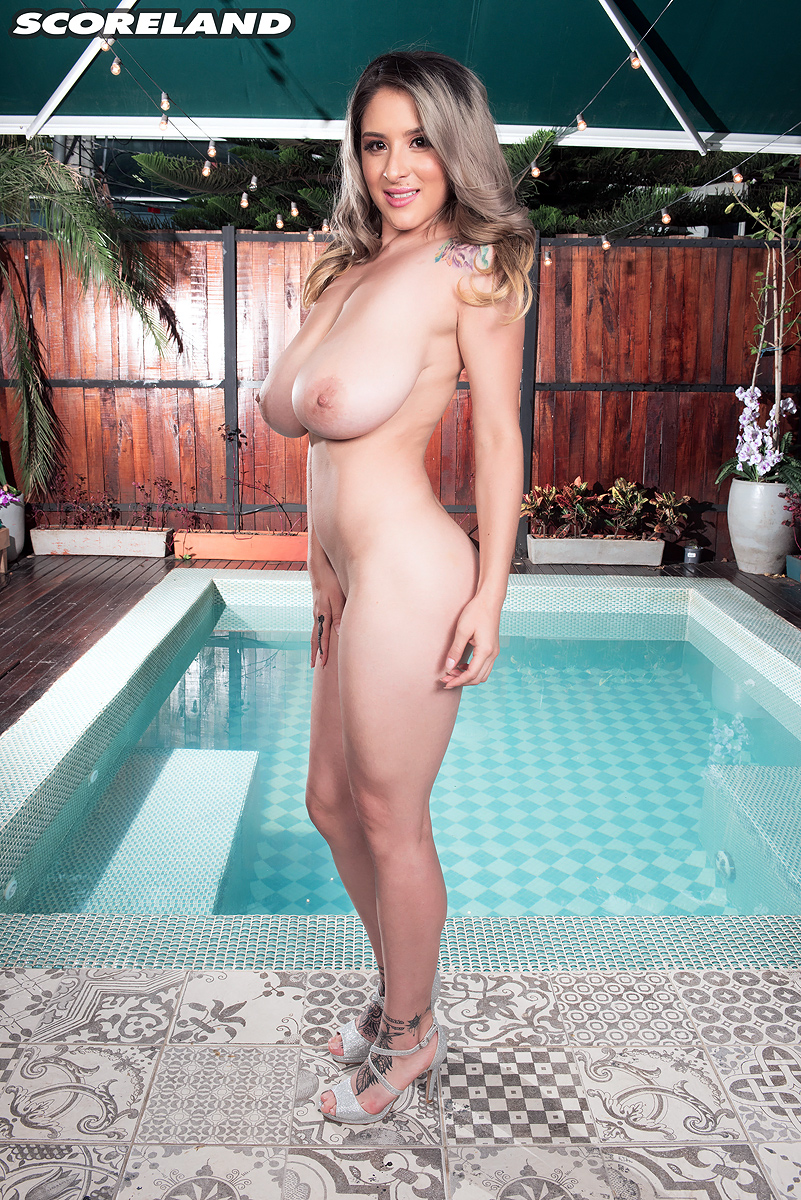 Meet 18 years-old Katy Shavon and her big tits. Below Katy Shavon gets het big boobs wet on the pool while Shara Lopez is about to get naked.
The other girl is Shara Lopez. While she introduces herself as Shara Diez, we understand her last name going forward will be Lopez. I thin her accent is a bit different. While I am not a fan of how she talks, who the hell wants her talking. Share has more of the pornstar look than Katy, but make your bets. Who makes hardcore porn earlier Shara or Katy?